Best Necklaces for Different Necklines
Necklaces can instantly turn and outfit from drab to fab in seconds. Whether it is a long-line statement necklace or a simple chocker, most necklaces can be added to an outfit to make it a lot more interesting. These pieces of jewellery have the power to dress up a casual look or act as the finishing touch to a bold look, however, different types of necklaces lend themselves to different necklines. For those of you who have even been unsure about what necklace to pair with certain necklines, we've devised a short guide for you!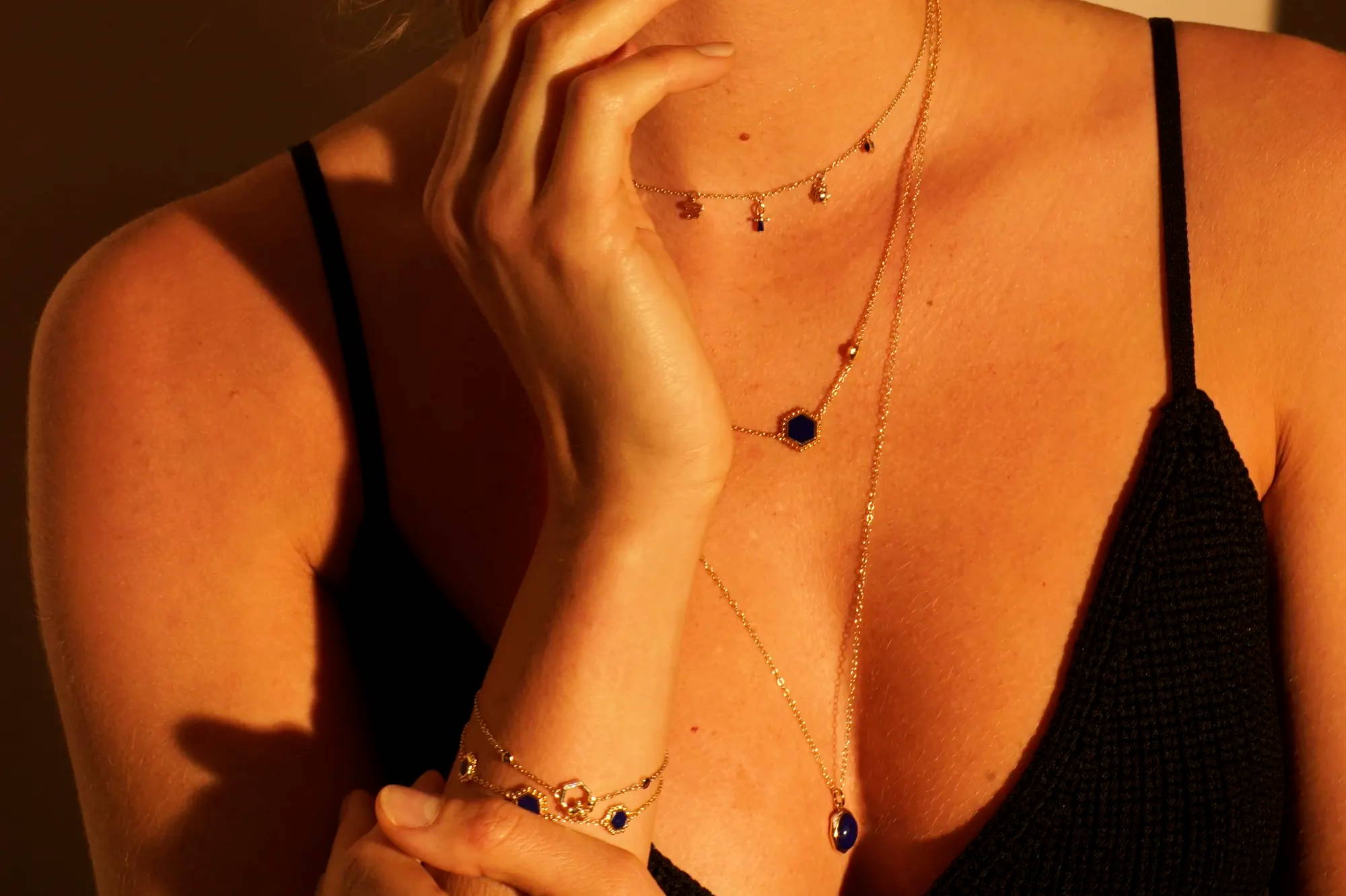 Turtle Neck
As we approach winter turtlenecks will start to make their way back to our everyday looks. Necklaces with long chains go perfectly with turtlenecks and these necklaces paired with this neckline even make your shoulders seem less broad and elongate your neck.
V Neck
No matter how narrow, deep or wide a V neck top is, a necklace that follows a similar v shape is always the right way to go! They will compliment the style of the top effortlessly. When looking for the right necklace to wear with a v neck top, try to avoid chockers or large pendent necklaces with thick chains as these may make your neckline appear shorter. Opt for a chain that imitates the V shape to elongate the neck.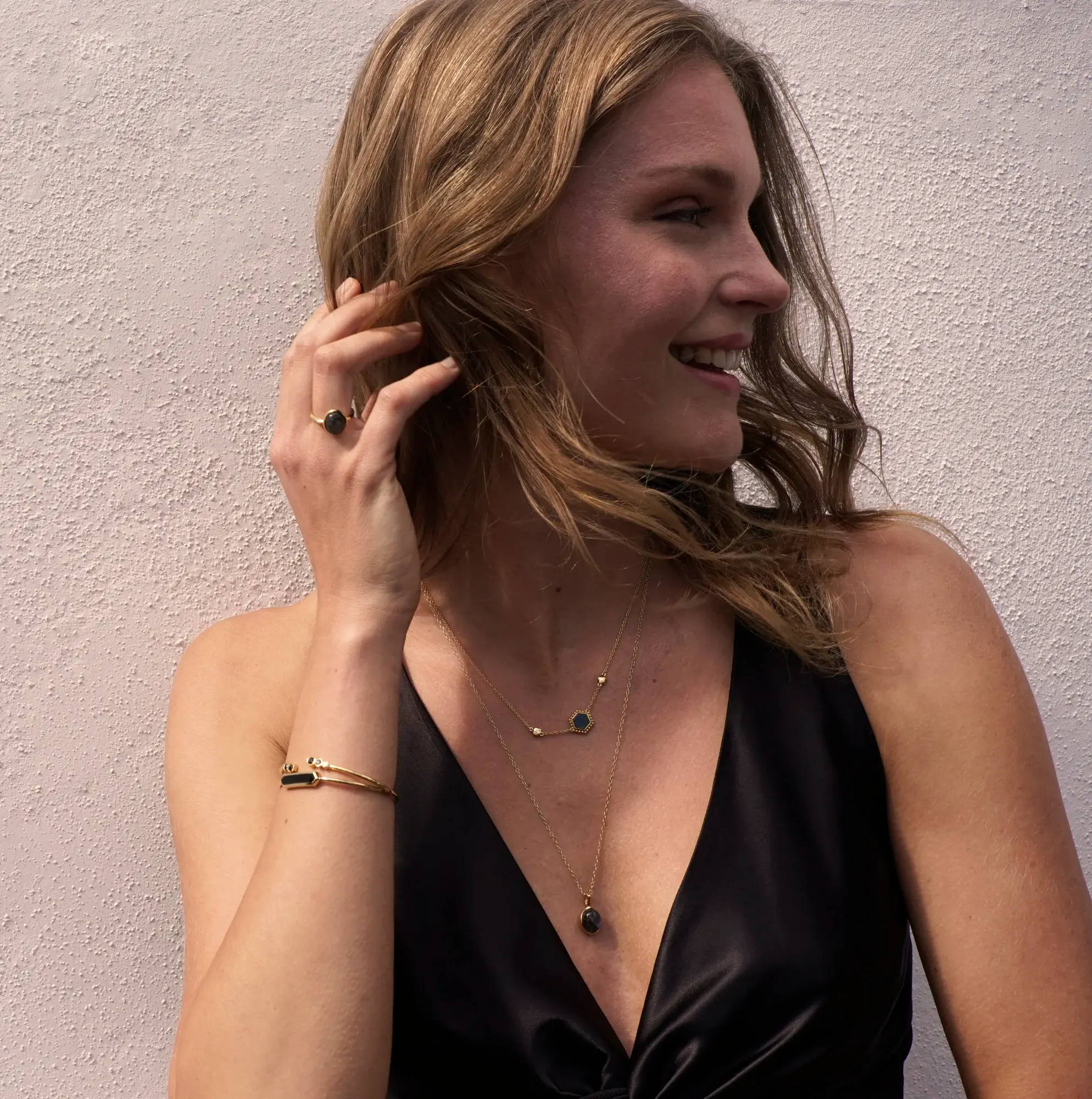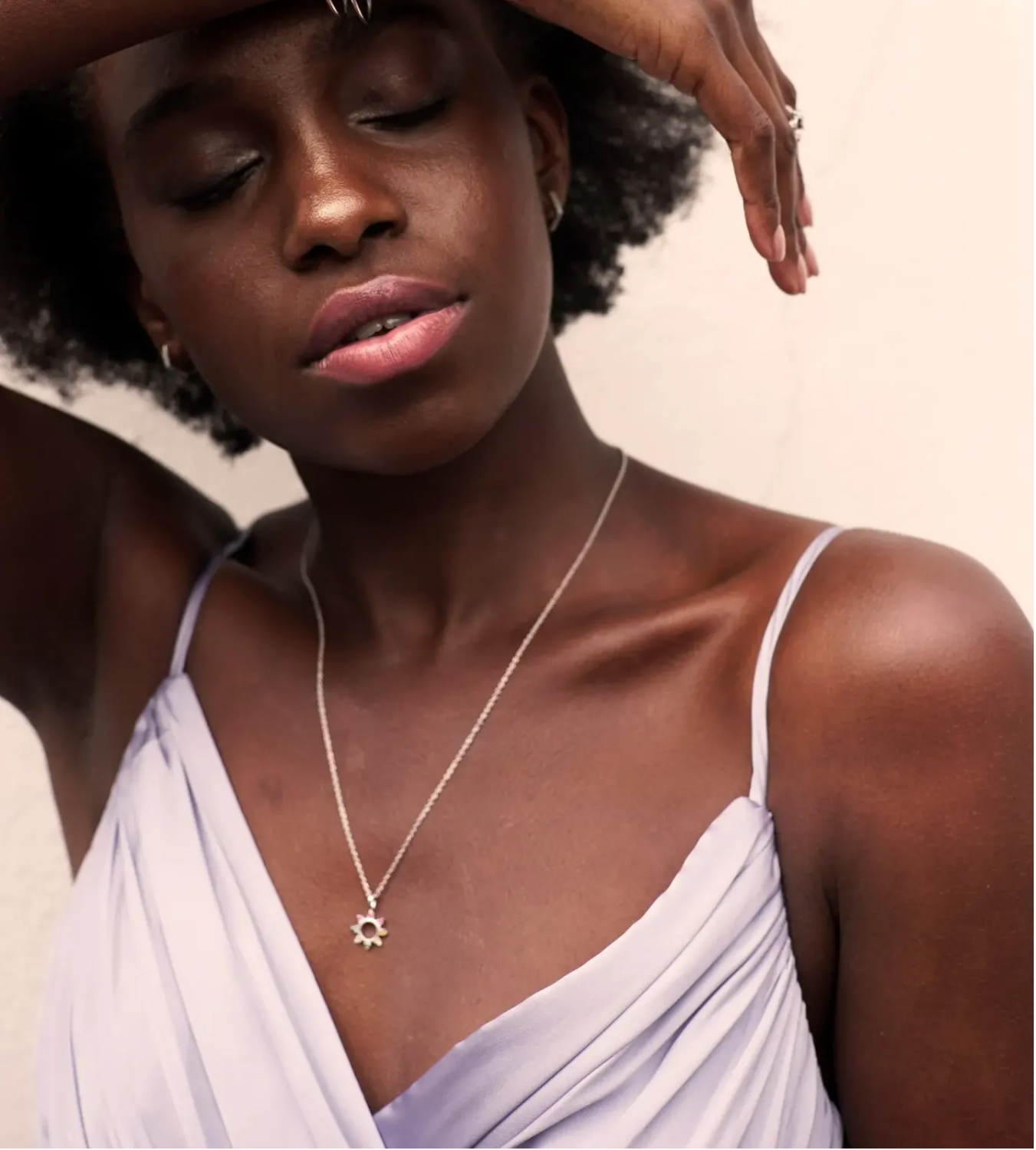 Deep Plunge
A statement necklace is an easy fix if you're daring to rock a deep plunge top or dress but feel you might be a little too bare. The necklace you choose to pair with a deep plunge cut should either be short enough so it doesn't disturb the neckline or a long-line necklace that flows seamlessly over the neckline cut.
Collared neckline
While button down and collared shirts and blouses are simple and versatile items of clothing, you may want to spruce the overall look with a touch of something precious. Bib necklaces and slightly larger chokers will instantly breathe life into a simple collared neckline – just ensure the necklace you choose goes well with the buttons on your shirt.
Strapless
Strapless tops are great for showing off your wonderful skin and collar bones, so you want to go for a necklace that accentuates your neckline and doesn't disturb the skin. Delicate chains, thin chokers and similar types of necklaces are perfect matches for strapless tops and dresses.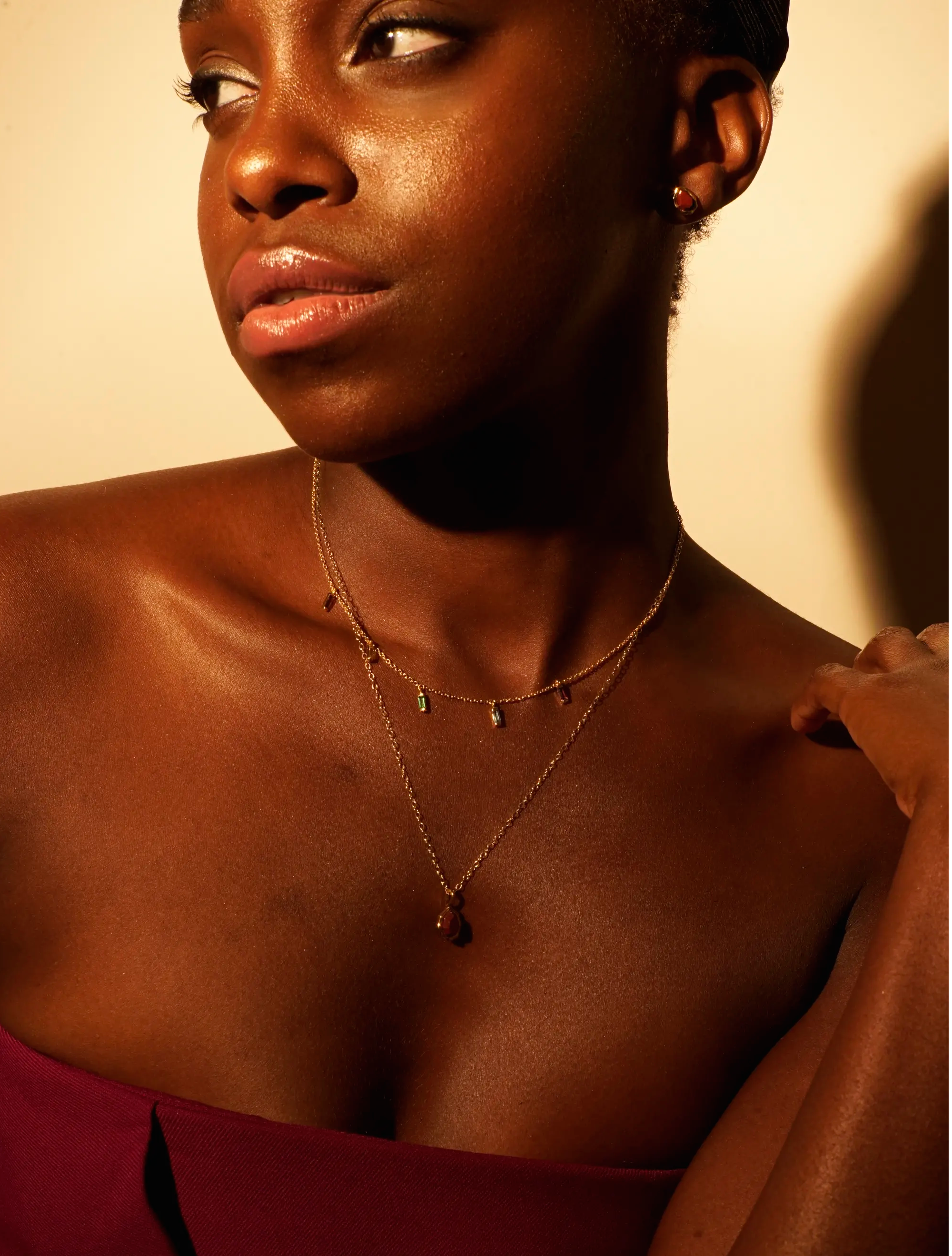 Sweetheart Neckline
This curved neckline that enhances the feminine torso might be a little trickier to find a necklace to match. As most sweetheart necklines include extra detailing or structuring you don't want your jewellery to be too heavy. Go for a simple collar or choker necklace that aceturates your neck whilst not creating an over complicated look.
Crewneck
As the crew neck is one of most common and versatile necklines, just about any necklace can be worn with it. Chokers, long-line necklaces and pendant necklaces are all perfect choices to wear with a crew neck top - as long as they don't obstruct the neckline of your top or dress.
Whether you are a chic minimalist or a professional layer lover, meet your match with chains, pendants, chokers and more at Gemondo.com
---