Nothing says romance like dazzling romantic red gemstones. Portraying a universal symbol of love and romance for many thousands of years, red and sometimes pink gemstone jewellery is a popular choice around Valentine's Day. Whilst these gemstones are also a popular choice for a romantic gift at any time of the year, there are some gems that will make a great gift for special friends and family. Here are just a few red and pink gemstones that are perfect for Valentine's Day
---
Garnet
Mostly mined in India, South America and Russia, Garnet is a popular gemstone during this time of the year (Garnet is also the Birthstone of January). The dark red hues of garnet have made this gemstone highly sought over for many years. This gemstone is also used in many cultures to symbolise love, vitality and friendship. Garnet, which name is derived from the Latin word for seed, is said to also carry calming properties, helps wearers form deeper commitments and promotes sexual desire. Garnet also goes well many other gems such as diamond, pearl, and clear sapphire. Celebrate someone special (that can even be yourself) this Valentine's Day, with some gorgeous Garnet jewellery.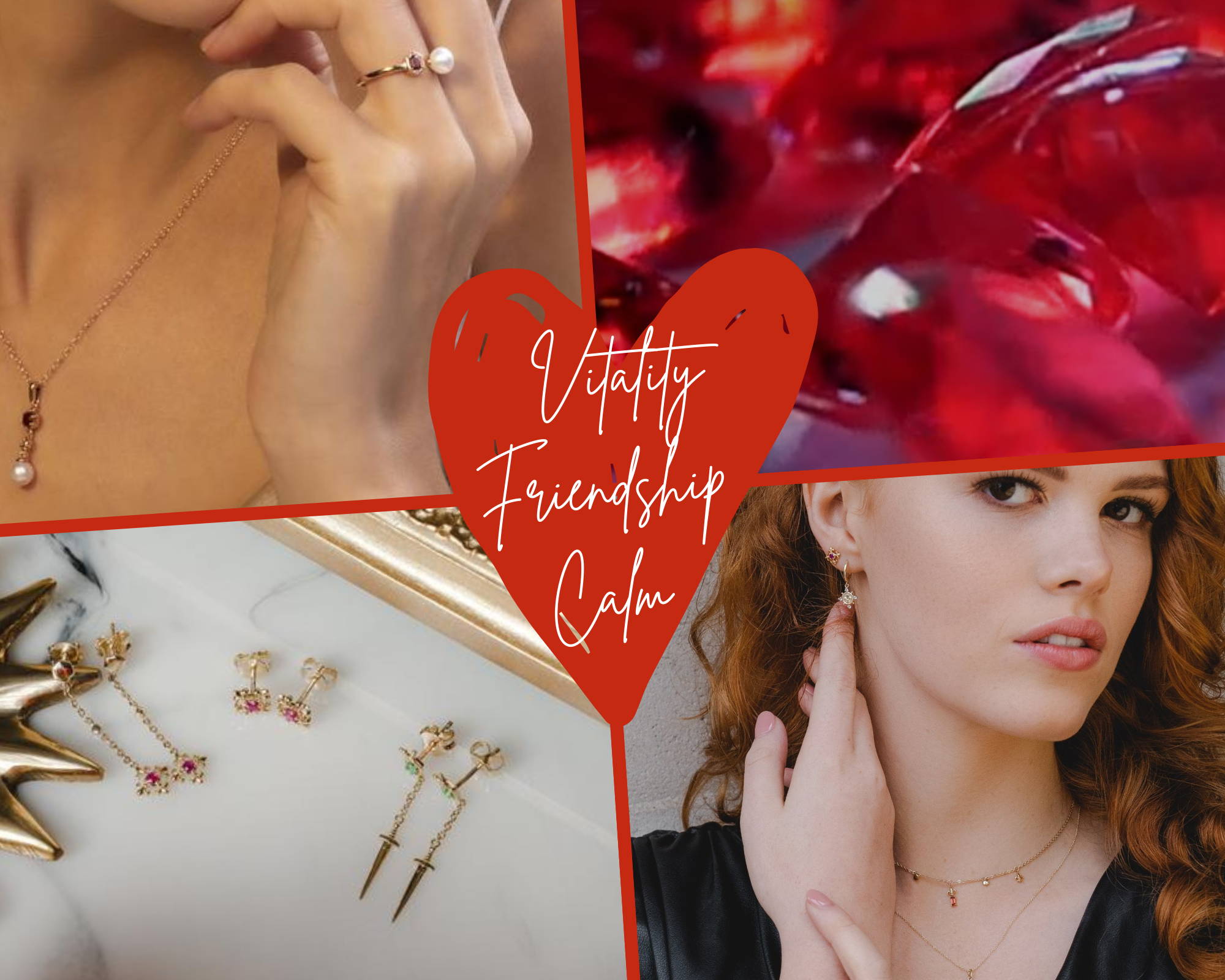 ---
Rose Quartz
Whist this gemstone isn't red like the others on the list it definitely carries and air of romance. Known as the universal stone of love, Rose Quartz's pinky-peachy hues have been linked with peace, healing, compassion and tenderness. Many legends exists around how Rose Quartz Gems were created. According to one popular tale Cupid, the mythological god of passion and desire, said Rose Quartz was put on the planet as a gift of passion and love. The tie Rose Quartz gems have to the history of Valentine's Day makes this a truly remarkable gift for February the 14th.
---
Ruby
Synonymous with love and romance, Ruby has been a prized gemstone for over 2000 years. Not only is this gemstone a true symbol of passion, Ruby has also been associated with royalty, successes and admiration. Many jewellery pieces worn by kings and queens (including the crown jewels) have included stunning red rubies. Rubies were even carried by ancient warriors during battle as soldiers believed this gemstone would protect them.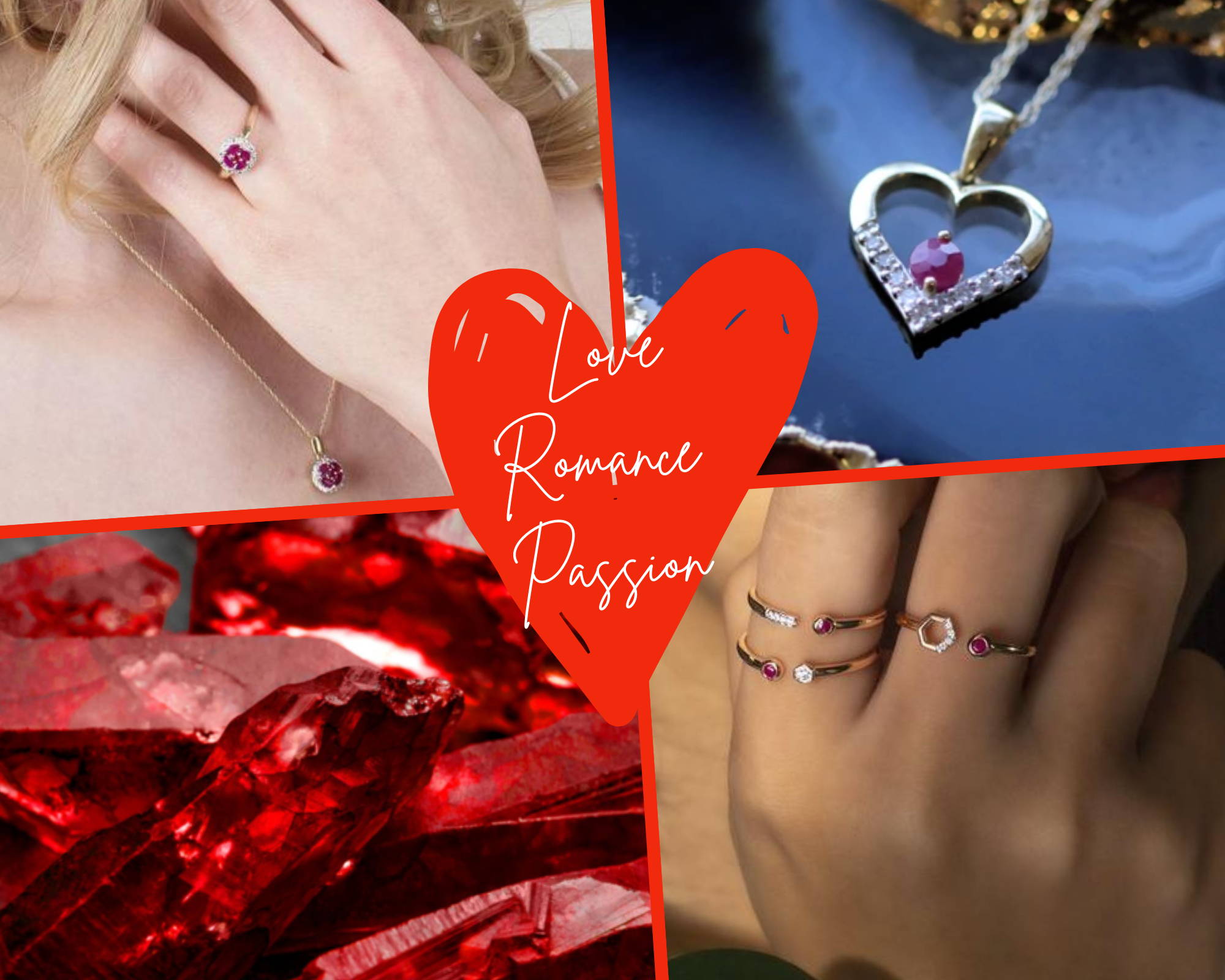 ---
Red Jasper
While this gemstone isn't always a popular choice for a romantic gift, red jasper has been said to carry properties of healing and can help with empowerment and overcoming difficult situations. The fiery red shades of Jasper have also led many to associate this stone with perseverance and ambitiousness. The ancient Egyptians also associated this gemstone with the goodness Isis and they believed wearing red jasper talismans would increase fertility. If you're looking for a gift for someone who has a truly unique character and prefers non-traditional jewellery, a red jasper necklace ring or necklace is a perfect choice. The speckled lines on red jasper gemstones makes them truly unique gemstones.
---
Morganite
Morganite has often been considered a great alternative to diamond jewellery, especially for engagement rings. This gemstone comes in variety of shades from pale peach to salmon but the most common morganite gems (and the most popular) rosey-pink coloured. The colour of this gem pairs well with rose gold – you can't go wrong with rose gold morganite jewellery. Not only is shade of this gem simply stunning, but Mythology also says that Morganite promotes reassurance, compassion, soothing, and promise. So, if you're thinking of popping the big question on Valentine's Day this one is definitely for you!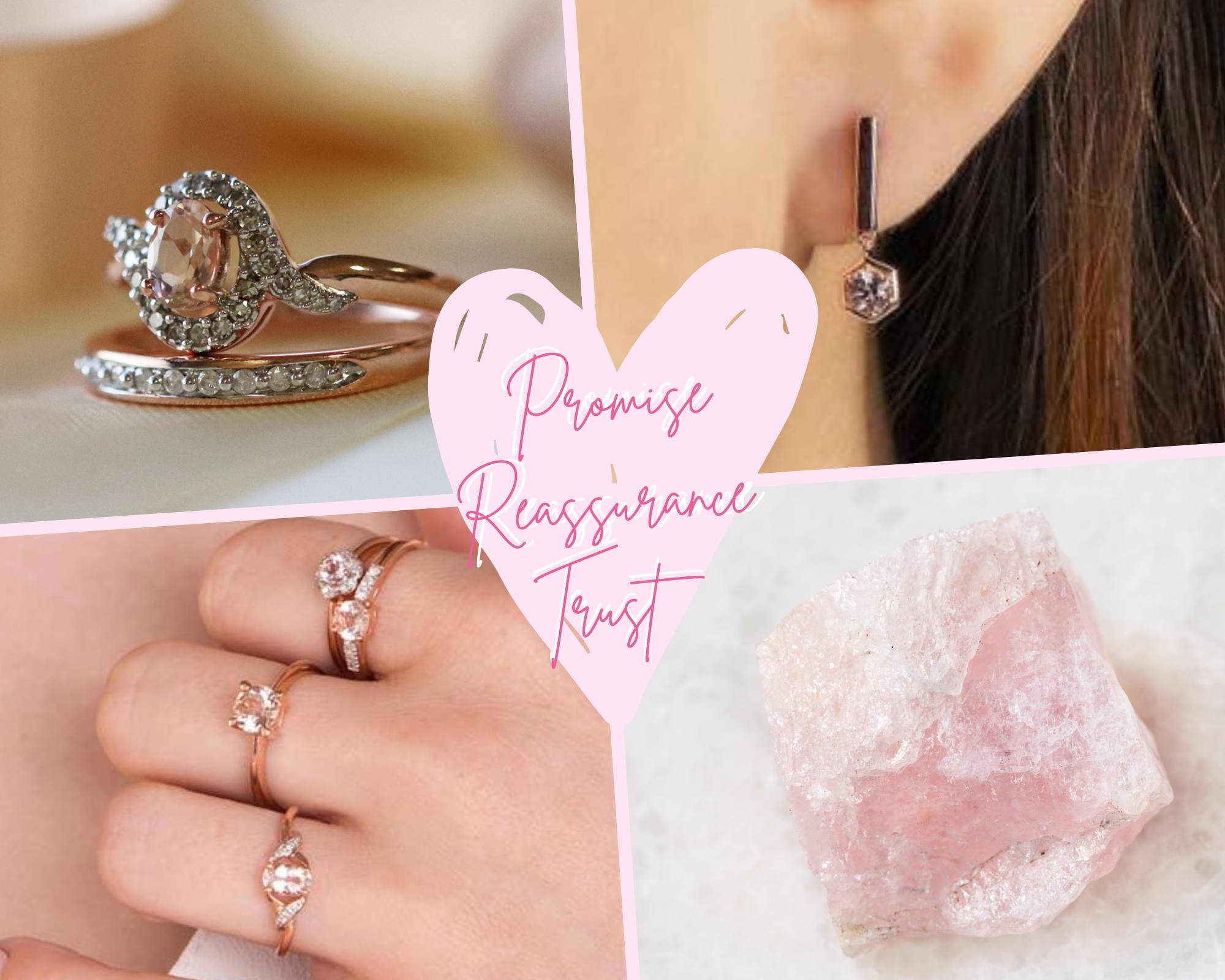 However you decide to spend your Valentine's Day and whoever you decide to spend your Valentine's Day with, the team here at Gemondo hope you have a wonderful February 14th!
---