Explore the HSA Awards 2022
Every year we are inspired by the remarkable achievements of other women surrounding us. Time and time again we test the limits and expectations set against us as we face greater challenges every single day. It's never a dull moment for us ladies but we've got this. In support of our sisters around the world we bring you the ultimate charm bracelet designed by women for women, the HS Achievement Collection.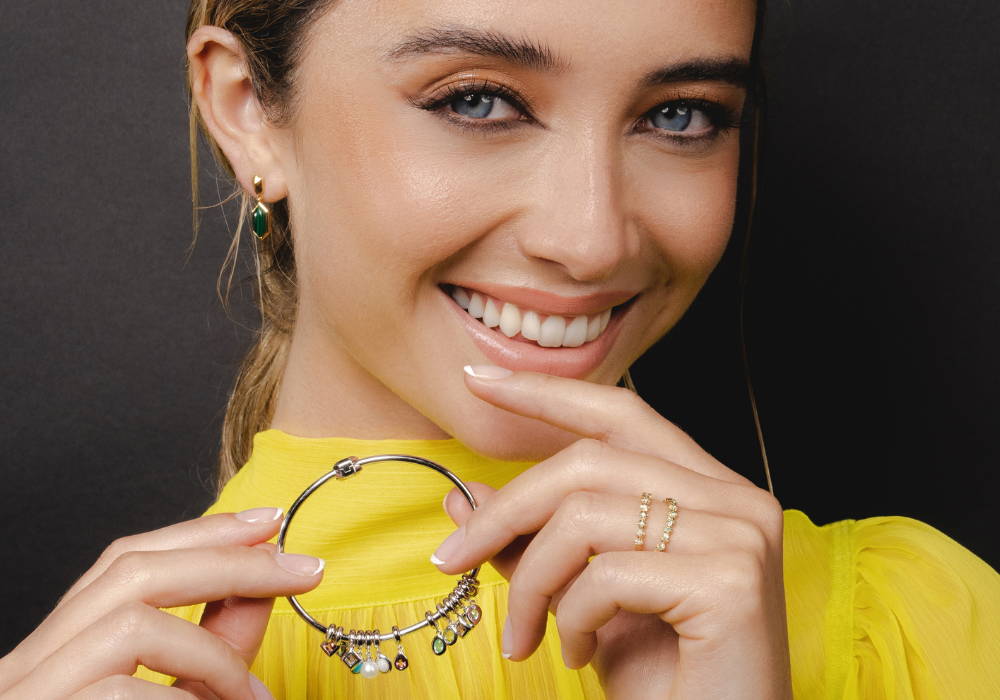 OUR MISSION FOR WOMANKIND
The beauty of this collection is that we all have our own stories to tell. Just like gemstones every woman is genuinely unique and authentic. We deserve to be proud of who we are and all of our achievements. Every charm is symbolic of an incredible milestone we pass in life. Whether it's reaching your career goals, falling in love, travelling the world or just kicking it day by day there is a charm for that.
At Gemondo we believe in the importance of empowering ourselves as well as praising others. It's time to build each other up! This is when Gemondo's annual HSA Awards invites you to shine bright.
Are you constantly inspired by other women? Or even reminded of how remarkable you are? Do you make a great impact on others around you? Well we want to hear from YOU. It's time to recognise your greatness with the return of the 'Her Story Achievement Awards' 2022. Find out how to enter here.
This year we are offering three different prizes to three incredible women with the Grand prize being a luxury holiday to Thailand. This includes a stay at the gorgeous 5* Hotel, Siam Kempinski in Bangkok. We also have two exciting runner up jewellery prizes to be won. After a year of uncertainty we are all in need of a luxury escape to a brighter destination so why not nominate yourself or a loved one. If you have a wonderful story to tell we want to hear it.
An inspiring story from last year's winner
Last year we read so many incredible stories about women going for it, achieving their dreams and never giving up on their vision. In the end we were deeply inspired by the exceptional Iakovina Kotsakou. With a passion for gemstones along with hard work and sheer determination she followed her aspirations and pursued her goal of becoming a certified gemologist.
DISCOVER THE HS ACHIEVEMENT COLLECTION
---