Valentine's Day Gifts To Make Them Swoon
Rubies are red, sapphires are blue... We have some romantic jewellery for you. Yes, that's right! Cupid is back in town and we are in the mood for love. Love comes in all shapes and sizes and with Valentine's Day just around the corner it's time to start thinking about the ultimate gift guaranteed to make them swoon. Whether it's for that special someone, your Galentines or just a little bit of self love, discover Valentine's Day ideas to fill your day with love.
EASY GIFTS FOR VALENTINE'S DAY
There's no doubt that Valentine's Day can be more pressure than it's worth. Getting the right present can often be a challenging task. For example, your loved one could be quite particular about what jewellery they like. Perhaps they don't like to be overwhelmed with romantic gestures. Maybe you would like a more affordable jewellery gift this year.
Whatever it is you can always keep it sweet and simple. Why not try going for more dainty jewellery pieces, sentimental birthstones and sterling silver metals.
The big day is here. It's time to shine with a dazzling gift that will take their breath away. Are you planning on blowing the budget or looking for something a little more precious? Are you planning on getting down on one knee and proposing to the love of your life or celebrating a lifelong relationship? Well now is your chance to make it a show-stopping performance.
For these special moments there is only one way to go about it. Aim for more luxury pieces with gold metals and precious gemstones such as rubies, emeralds, sapphires and diamonds.

GOING ALL OUT FOR GALENTINES
Let's keep it real right now. There is no denying that our best friends are our true soul mates. The ones that have our backs and are there through thick and thin. A special bond and sisterhood that withstands the test of time. If that isn't true love to you, we don't know what is. So what are the best gifts for Galentines? We suggest that you pick extra personal jewellery that truly means something to them.
Why not go for initial or zodiac pendants, or if you are getting gifts for the whole gang, our Modern Pearl collection is a great way for you to match with your besties with each of your birthstones.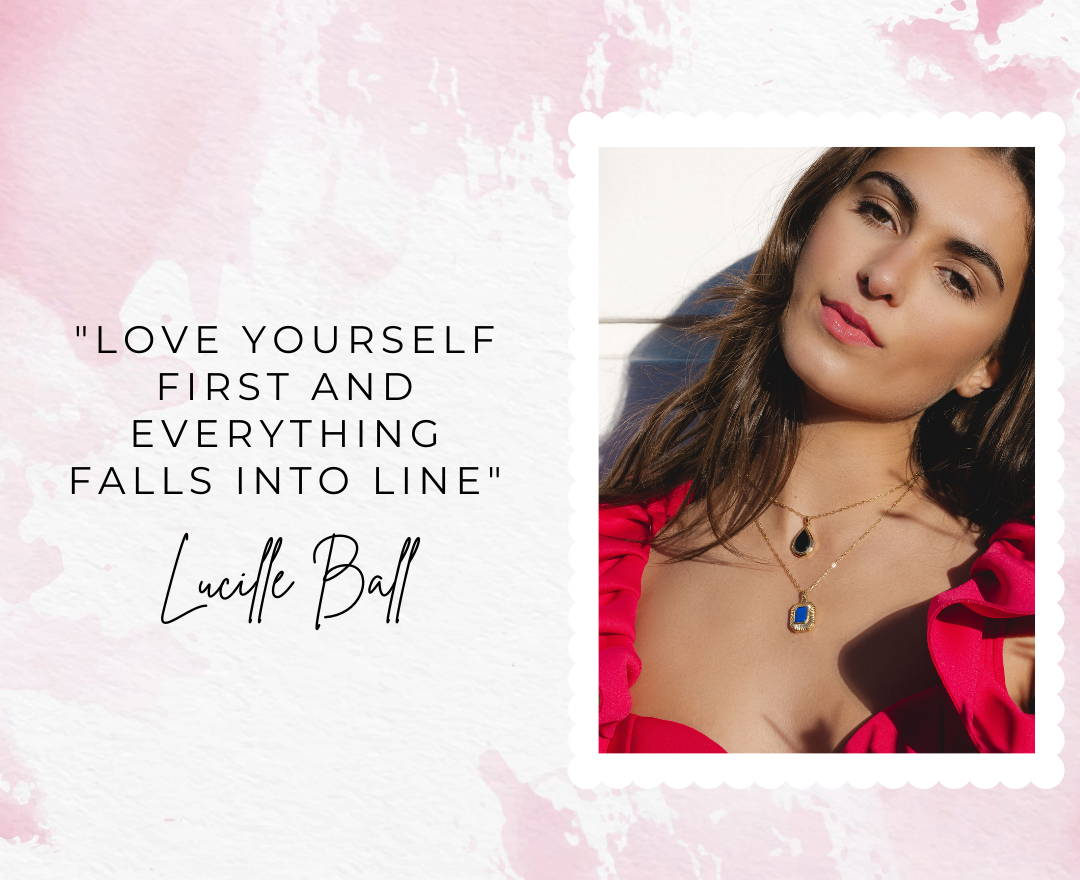 In 2022 we are all about appreciating the greatest love in our lives. Who might that be you wonder? Well it's you of course! Self love is the most important type of love. It's what builds and nurtures us into the best version of ourselves. Being selfish isn't necessarily a bad thing and we think you deserve to prioritise yourself first and foremost above anyone else.
Treat yourself to something special, something that instantly brings a smile to your face. Why not splurge on an engagement ring and twist it into a self-love ring. Perhaps something more symbolic like a love heart? The possibilities are endless here. You do you.
Let us be your very own Cupid and discover our edit of the most romantic jewellery gifts for Valentine's Day with love hearts, gemstones of adoration, eternity rings and more.
---