Art Deco: A Peek through History
Very much a product of the post war 1920s, Art Deco styles sought to break free from the rigid boundaries placed upon women by Edwardian fashion that dominated in the period prior. The jewellery designers of the Art Deco era were keen to break away from the fluid lines and natural themes of Art Nouveau jewellery. They instead embraced modernism and the advances in technical innovation and machinery bringing with it a new sense of freedom and individualism that was eagerly reflected in the world of fashion, with this came new style icons such as Coco Chanel.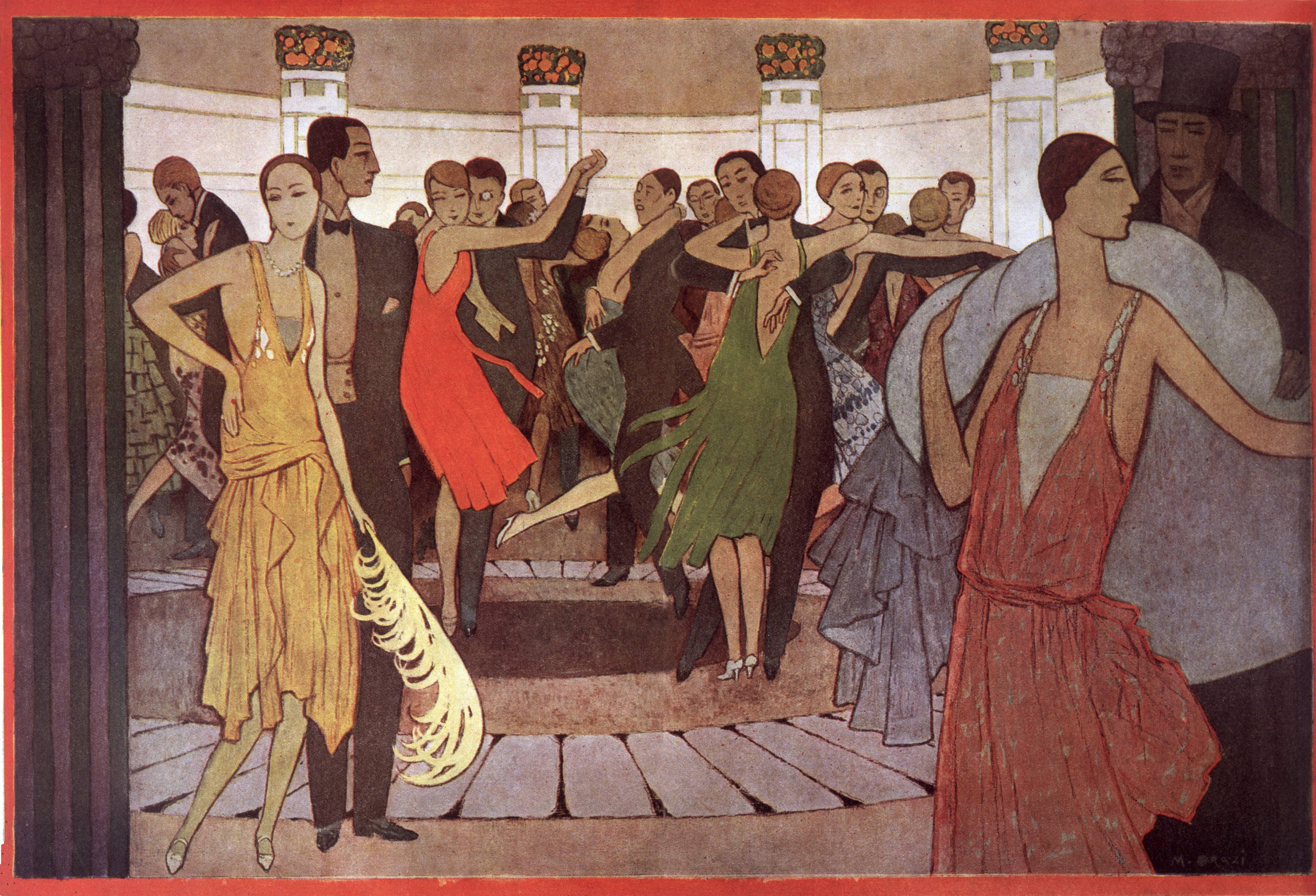 Today we look at the processes, innovations and history that resulted in the great boom of Art Deco Jewellery design.
As the world left the depths of the first world war, old design practises from the far east for lacquer replaced enamelling - as Chinese workers who had lacquered aeroplane propellers during WWI began to polish and lacquer jewellery instead. Even older, archaeological discoveries in Egypt, primarily the tomb of Tutankhamen - inspired the geometric nature of Art Deco Jewellery while paying homage to Lotus blossoms, Scarabs and the eye of Horus.
With globalisation, International influences brought intricate Indian gemstone-carving techniques to new colourful materials - like that of lapis lazuli, turquoise and agate. A new process to cultivate pearls, brought with it an abundance of stones - setting it up to become one of the most iconic jewels of the 1920s.
With all these changes happening, so with it came new hairstyles. Preferences for shorter hair came with new styles of earrings. Art Deco earrings were long and delicate and were often geometrically shaped, with diamonds and perhaps a large, coloured gemstone.
Cabochon cut coloured gemstone rings were popular, often meshed together with gemstone adornments or enamelling. Other styles of ring included tightly packed pavé diamonds that acted as punctuation to bring out the dazzle of the whole piece.
Necklaces often featured long beads of Pearls or other beaded gemstones that could beautifully boast impressive diamonds, rubies, emeralds and sapphires. Pendants were often inspired by the Jewellery found in the Pyramids of Ancient Egypt. Which would often hang from opulent chains – interspersed with gemstones and pearls.
Relive the glitz and glamour of the 1920s - with the Art Deco collection, inspired by the roaring 20s, or for something a bit more modern, why not check out the Grand Deco collection!


---