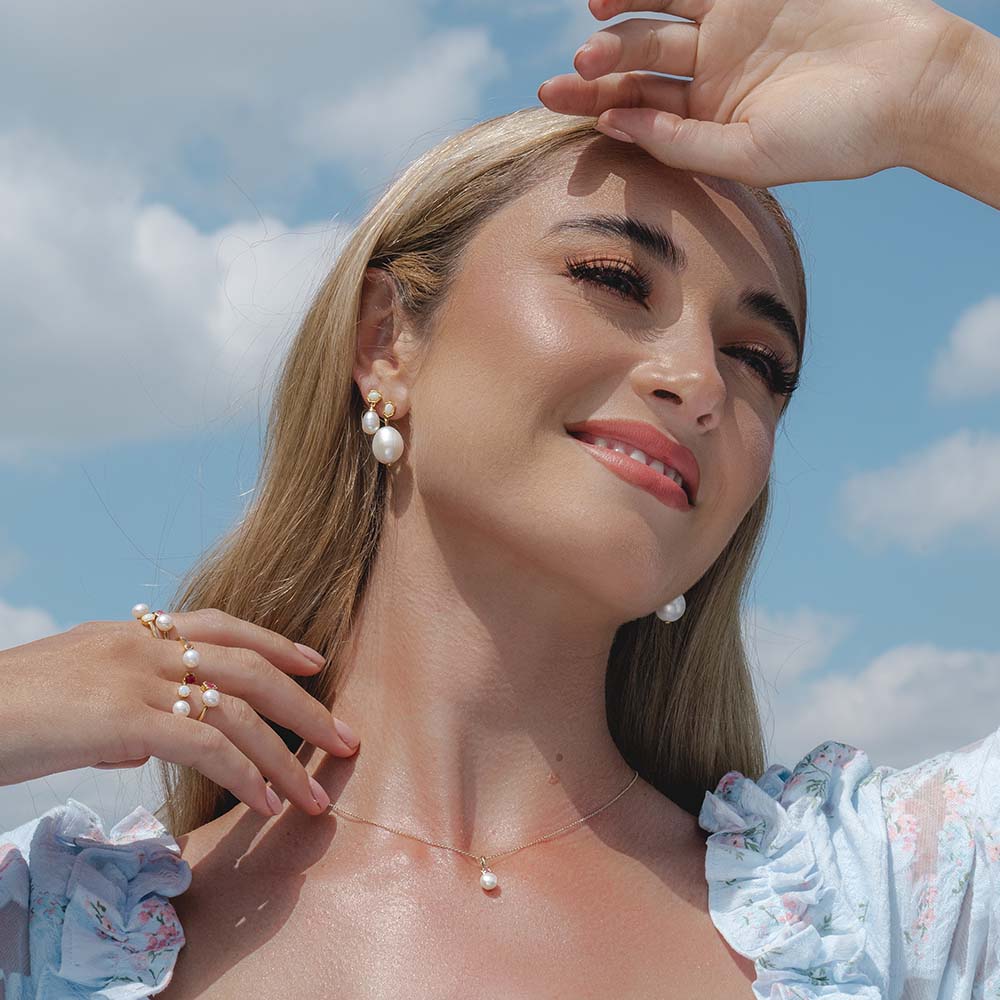 🎄 Limited-Time Offer:
Sparkle Alert! Enjoy 20% Off Selected Jewellery
Automatically applied at checkout
Offer expires 22.12.23

*Discount applied automatically at check out on selected items only*
Shop now
Modern pearl and gemstones rings, necklaces, earrings, and jewellery set
Classic or contemporary design, pearls add a sophisticated flare to any outfit. The Modern Pearl collection is cosmopolitan and unexpected all at once, simultaneously calling up the tradition inherent in pearls and pairing it with on-trend designs and candy-coloured gemstones.