Let The Gemstones Do The Talking
the language of gemstones
Gemstones have been adorned for many years for what they represent, their believed healing properties and of course, because of how beautiful they look! Acrostic gemstone jewellery builds on this love of gemstones, but these pieces carry an added level of meaning. Let's take a deeper look at acrostic jewellery and the inspiration behind our new Coded Whispers jewellery collection.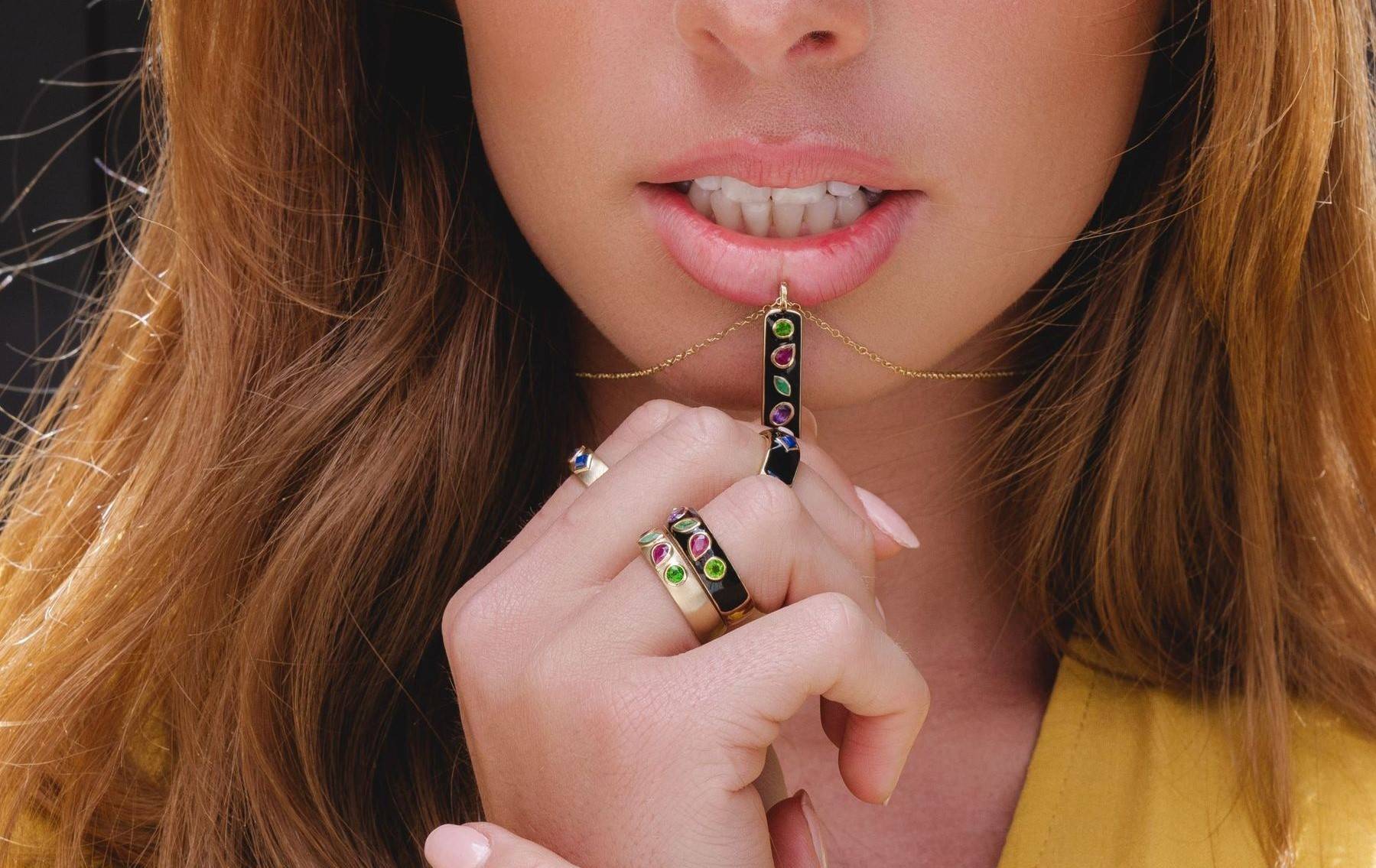 The History OF acrostic Jewellery
Believed to have originated in France during the late 18th century, acrostic jewellery was first used to carry secret messages between lovers. Many consider Jean-Baptiste Mellerio, Marie Antoinette's favourite jewellery designer, as the founding father of gemstone jewellery that spelled out words. Acrostic jewellery became extremely popular after Napoleon Bonaparte gifted a number of gemstone jewellery pieces to Marie Louise, the emperor's second wife. This jewellery set featured gemstones that represented a letter in the alphabet. The first letter of every gemstone spelled out short terms of endearment and the couple's names.
The acrostic Jewellery ALPHABET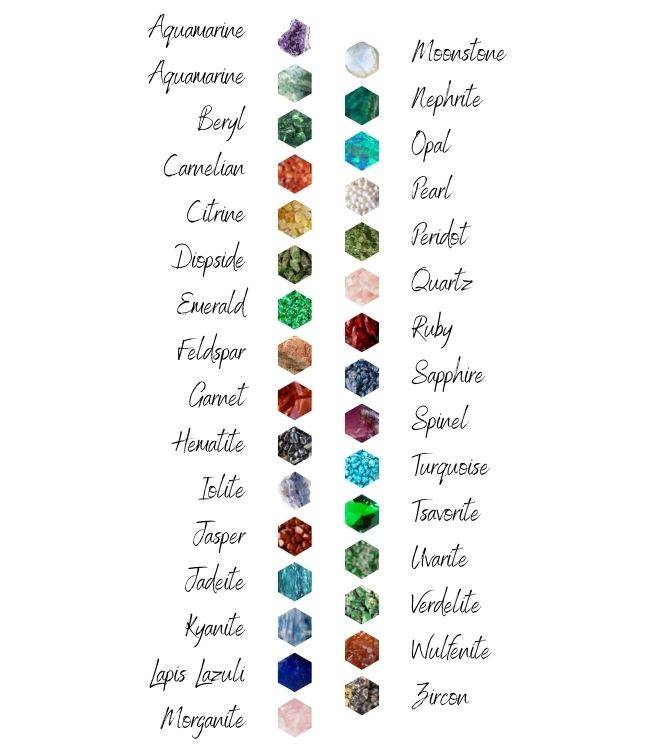 THE CODED WHISPERS COLLECTION
Taking inspiration from traditional and elegant acrostic jewellery, the Coded Whispers collection has been designed to give wearers an added level of sentimental meaning to their jewellery pieces. With elegant brush gold detailing and stunning ethically-sourced gemstones, rings and pendants from this acrostic jewellery collection have been inscribed with a secret message on the back. Dare to live, love and dream in gemstones.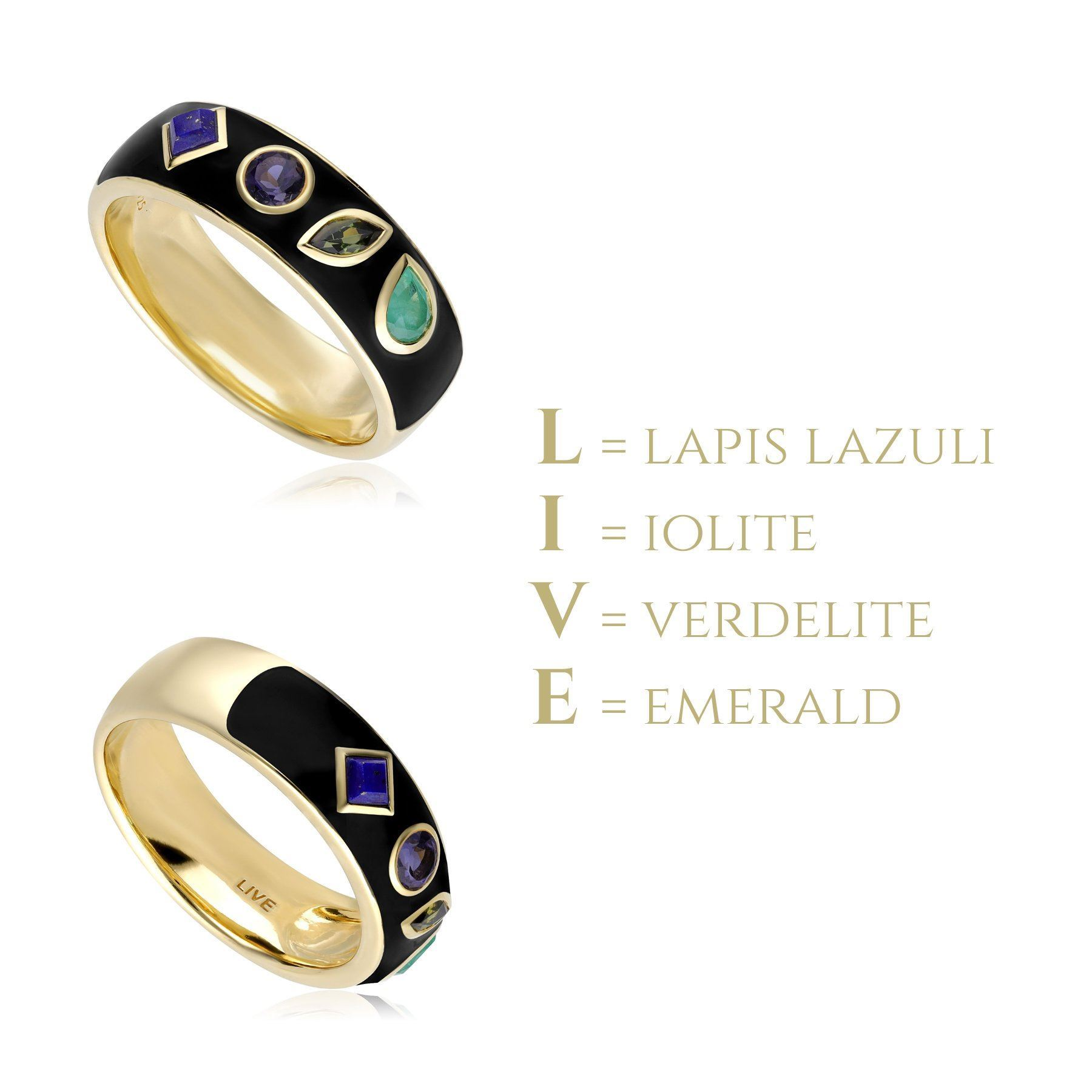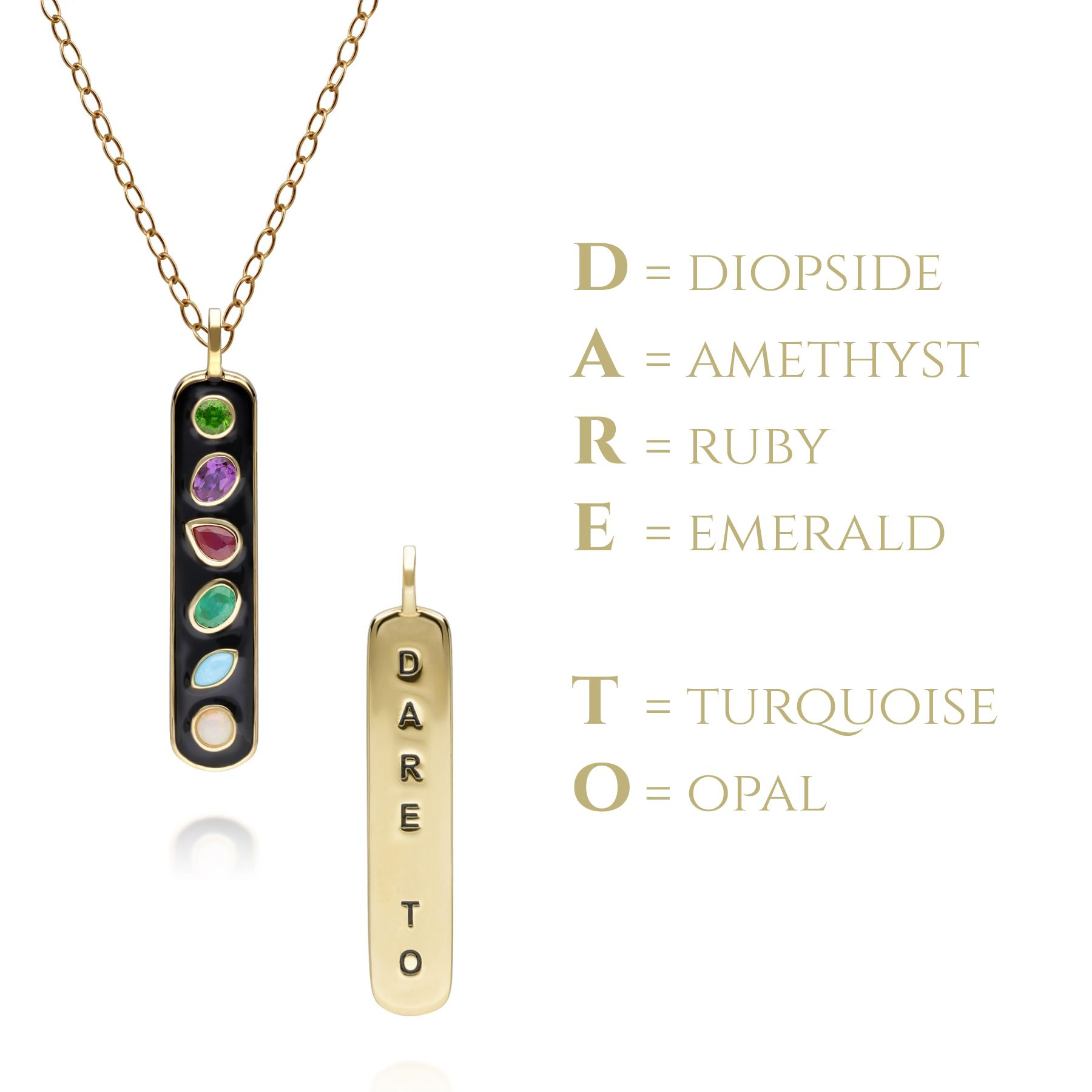 "If you can dream it, you can do it."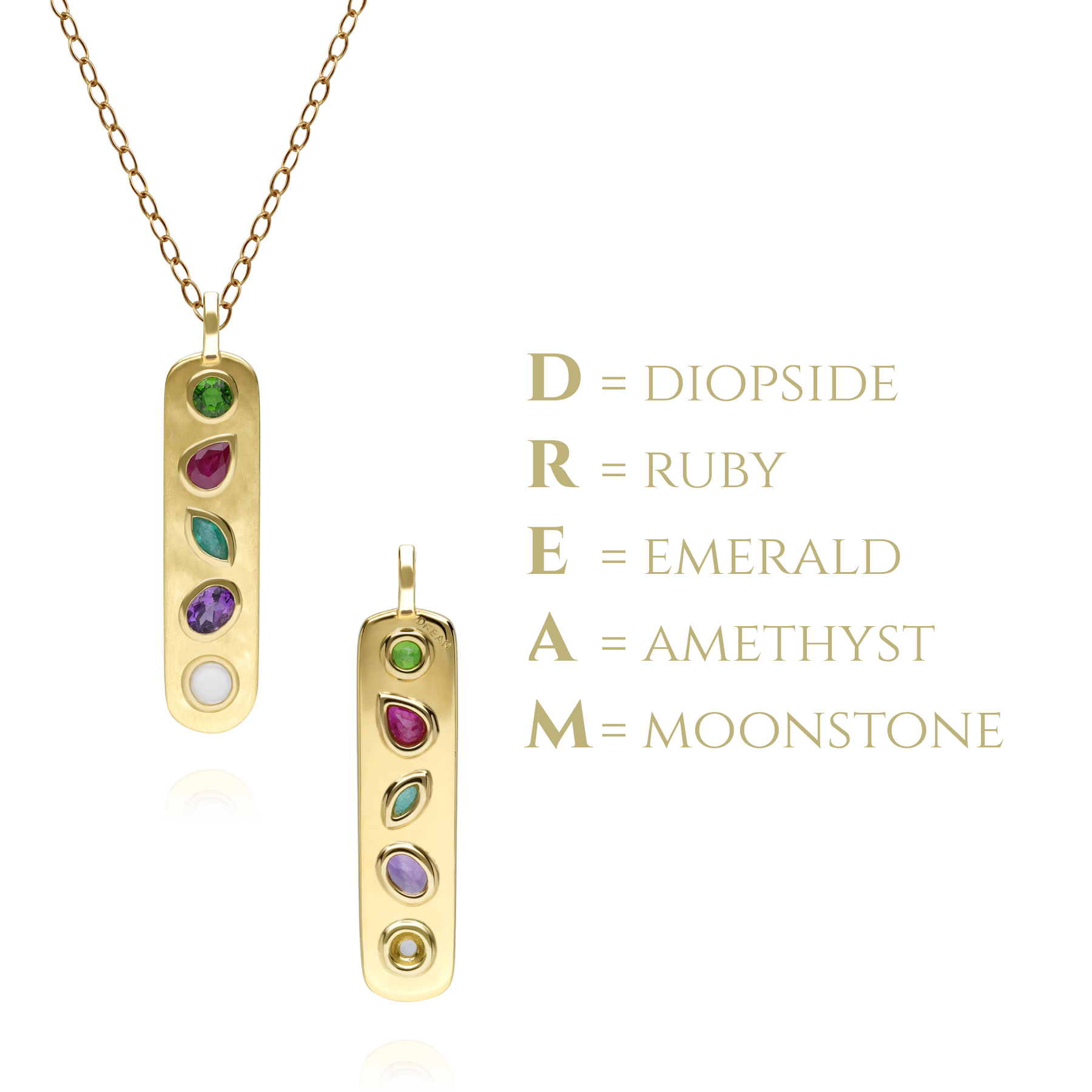 ---