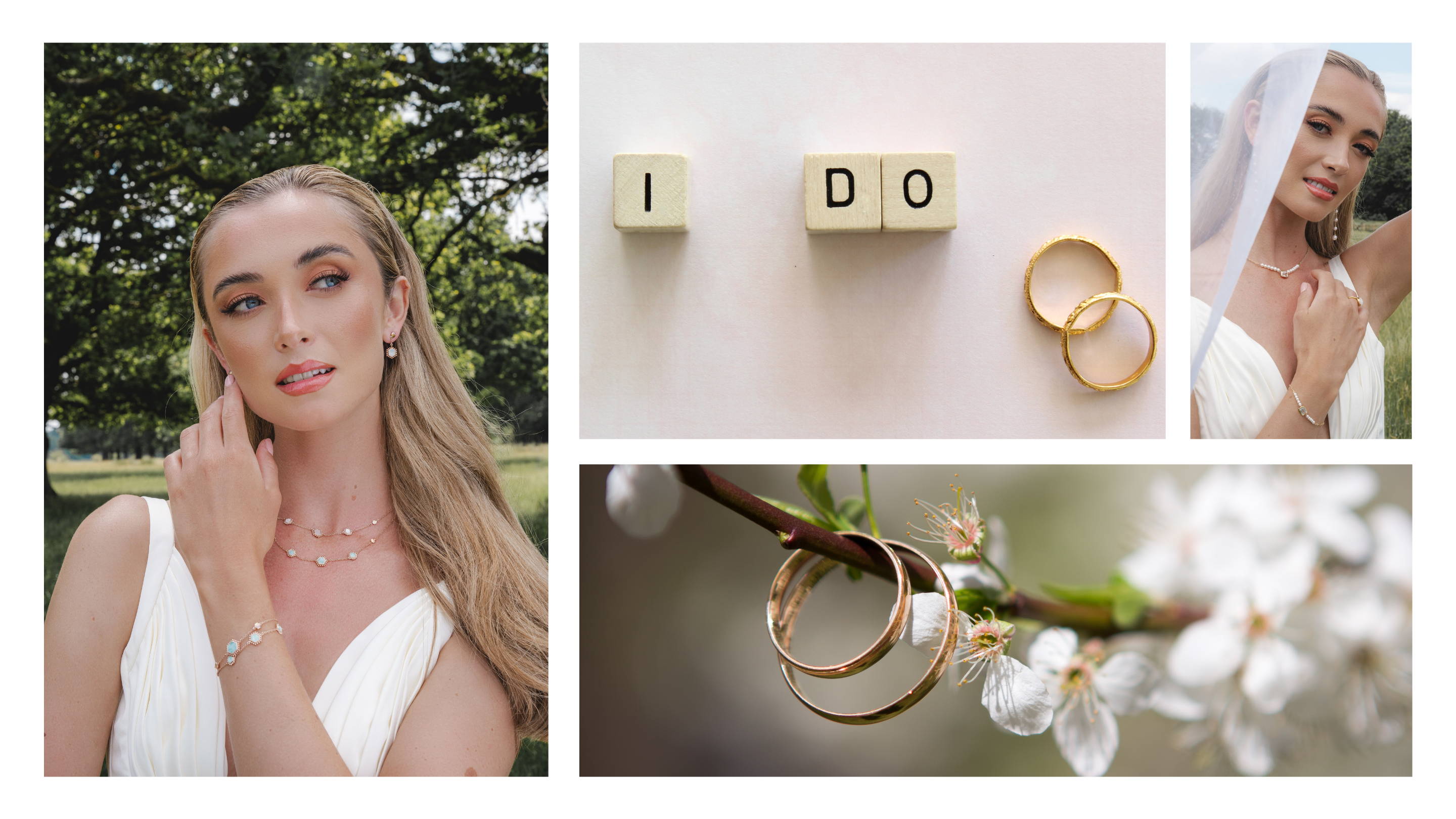 Can you hear that? The bells are ringing for the big day. It's finally here! Your wedding day has arrived and this moment will go down in history. You are ready to commit to those all important words... I DO! You've found your soulmate and can't wait to rush down that aisle to make it Facebook official.
Weddings are a long standing tradition and historians have dated them back to around 2350 B.C. Now that is a long time and it's easy to see why they are the event of any social calendar. A reunion of loved ones, tears of joy and a big old fashioned party to top it off? RSVP us immediately.
You have the perfect dress but before the beautiful ceremony, nail the finer details. From the Mother of the bride jewellery and bridesmaid favours to your something blue, let us help you find the perfect bridal jewellery with this guide.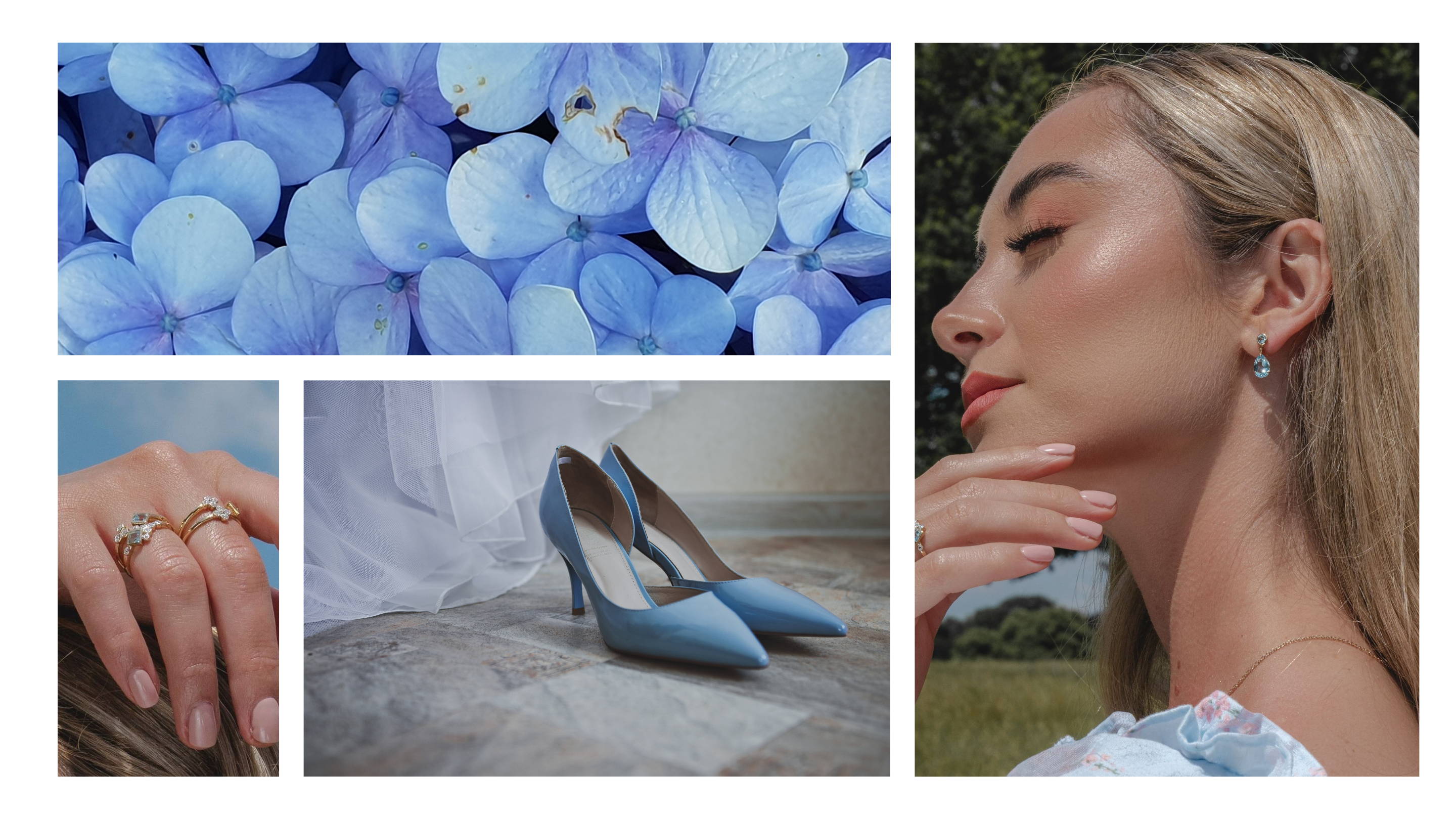 Something old, something new, something borrowed and something BLUE.
This old rhyme speaks of four items a bride should have on her wedding day. Something old, which holds a tie to the past. Something new, representing optimism for the future. Something borrowed, often from a loved one in a happy marriage for good luck, and last but not least something blue.
Blue is believed to represent purity, love and fidelity, making a beautiful gem the perfect choice to follow this tradition and add a pop of colour to your special day. Whether it's deep blue sapphires, icy cool topaz or mystical aquamarine, there are so many ways to bring something blue to bridal jewellery.
pearl & aquamarine Drop earrings
Half eternity sapphire band ring
Classic Blue topaz drop earrings
Classic Sapphire & Diamond Pendant
---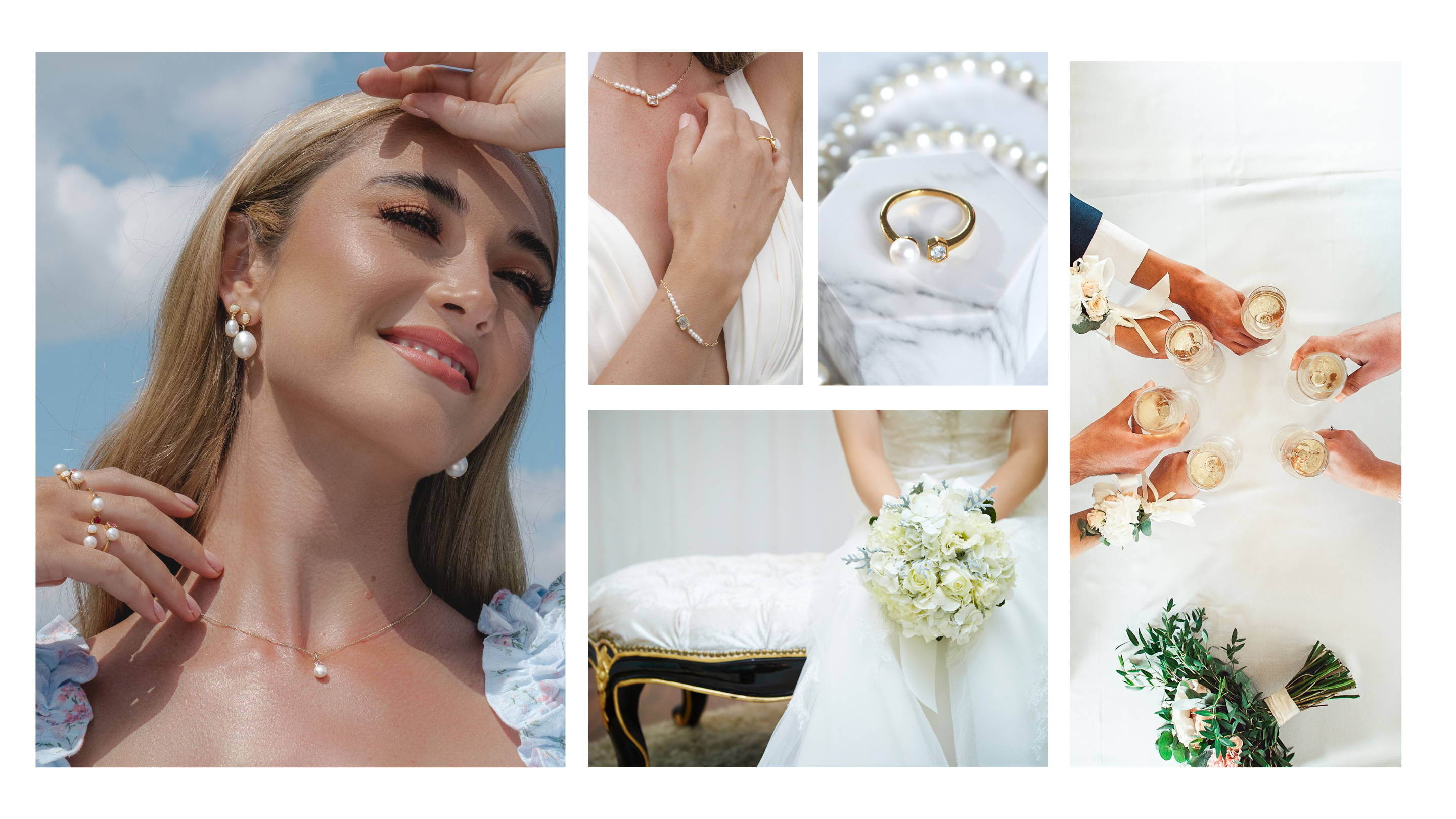 TO HAVE AND TO HOLD: EVERLASTING LOVE
Does anyone truly know the recipe for a happy marriage? There is a whole barrel of crazy myths and legends behind this one and one of these traditions is to do with a particular piece of bridal jewellery.
Pearls are a favourite bridal gem as folklore suggest that wearing these mystical stones will bring a happy marriage with a lifetime of joy. It's a good thing that they match perfectly with the white dress and you can even combine this with something blue to be extra lucky. Not only do they offer good fortune but they are oh so sophisticated and add a hint of elegance to your look.  
Remember on this day all eyes are on you so sparkle on with something to treasure.
modern pearl & SAPPHIRE Drop earrings
ECFEW™ PEARL DANGLE DROP EARRINGS
MODERN PEARL, AQUAMARINE & TOPAZ RING
ECFEW™ White Topaz & Pearl CHAIN Necklace
---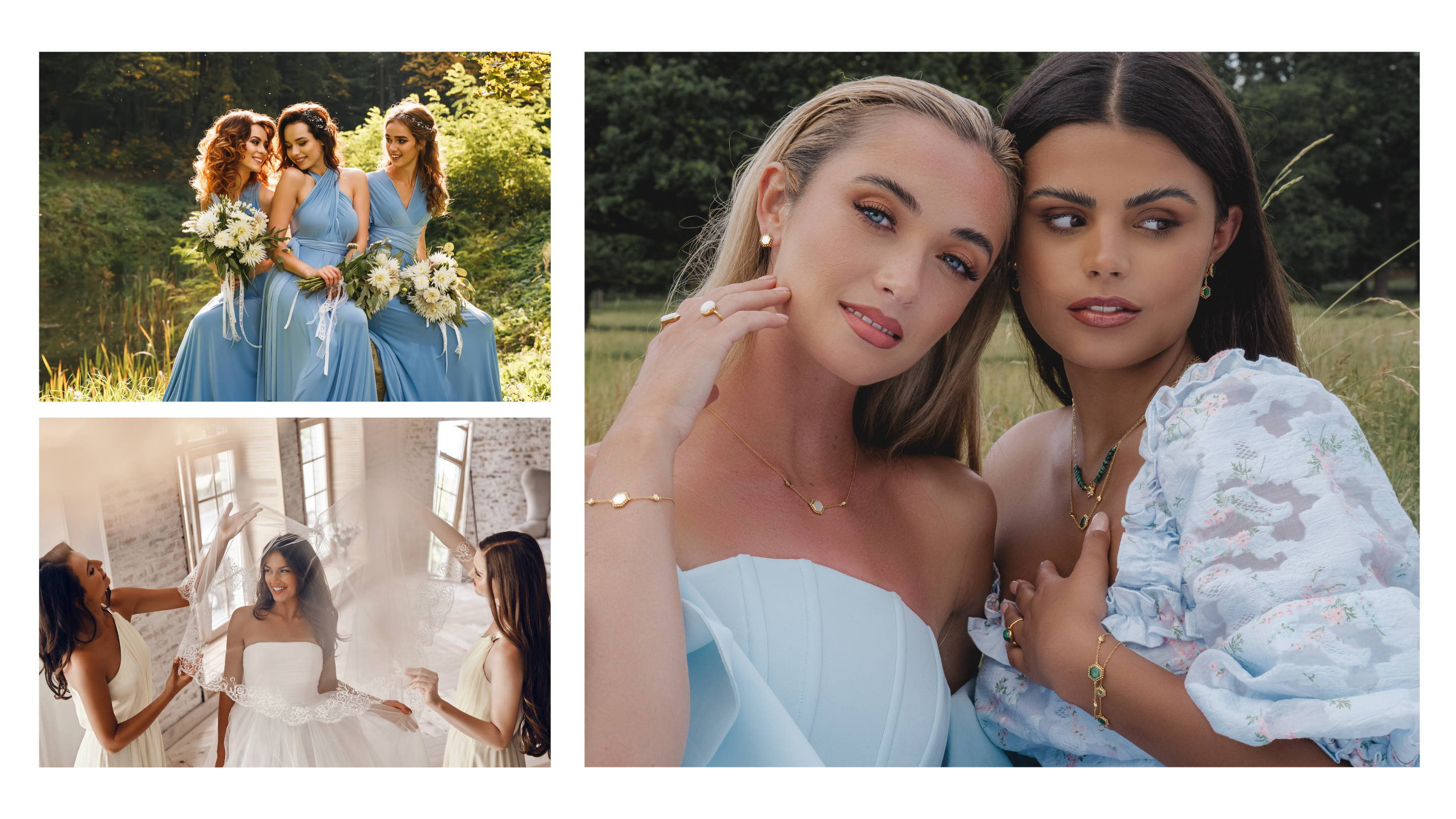 extra special gifts for your bride tribe
Your best friends are there with you from the moment you meet that special someone, right until the big day. They see you through the good, the bad and even the ugly stages of falling in love. When your girl gang becomes your bride tribe they make it their mission to make your wedding day extra special and the equally important hen do even more epic. The tradition of bridesmaids dates back to ancient times proving that our soul sisters are here for life.
Not sure what to give as a gift for your bridesmaids? Personalised jewellery makes for an ideal keepsake so that your besties have a reminder of how much they mean to you. There are so many things that can be symbolic to them such as their birthstone, zodiac sign, initials or even their favourite colour. You could even gift them something that matches your colour scheme to wear as they help you down the aisle.
INITIAL J EMERALD CHARM NECKLACE
SCORPIO BLUE TOPAZ CHARM NECKLACE
LEO PERIDOT ZODIAC CHARM NECKLACE
R RUBY CHARM LETTER NECKLACE
To have and to hold, from this day forward, for better, for worse, for richer, for poorer, in sickness and in health, to love and to cherish, till death do you part. Congratulations on marrying your one true love and here's to a long lasting life together.  
---