Up your glow with Siberian Waltz
Dive into a world of kinetic, vibrant jewellery pieces inspired by the beauty of Russian culture and scenery. Influenced by the colourful painted structures of many famous Siberian buildings and the beautiful movement and romance of a traditional dance, our newest collection was designed for the lovers of bright and bold jewellery.
The influence of historical Siberian architecture can still be seen in many modern places from buildings to fashion garments to accessories. With almost candy-coloured finishes and unique features such as twisted domes, the style of architecture that emerged during the early 16th century in Russia is one like no other. The mere mention of buildings from this era evoke images of brightly painted domed buildings like St. Basil's Cathedral. Usually associated with Russian Orthodox churches, unique buildings that feature multi-coloured domes and ornaments have shaped the intricate details of the jewellery pieces from our Siberian Waltz collection.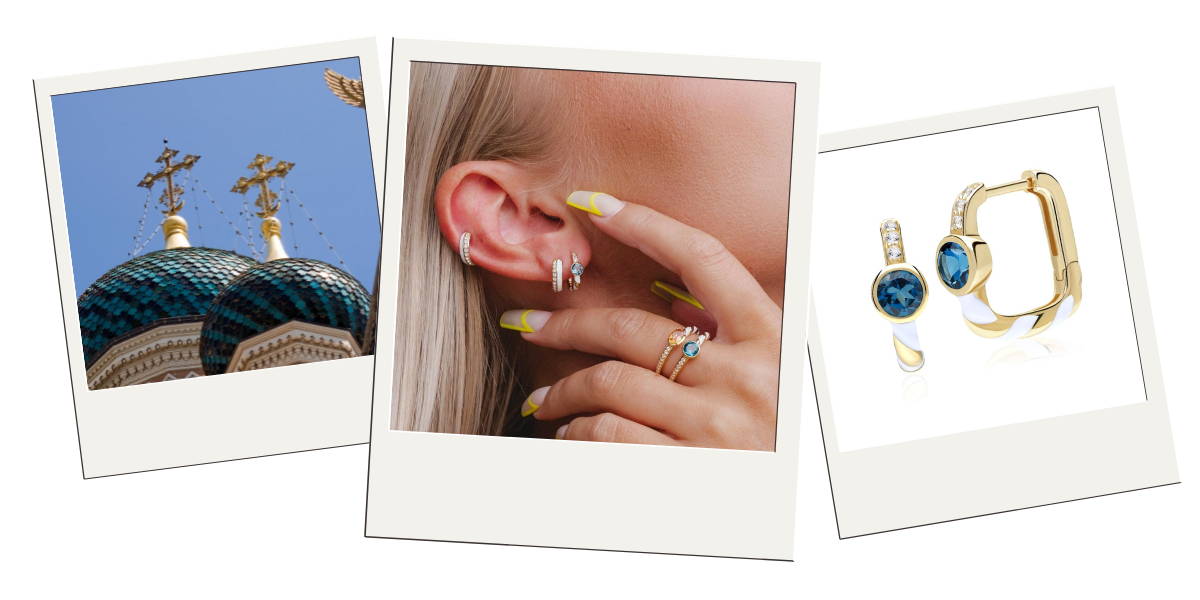 Siberia and other parts of Russia are well known for a passion for ballet and the arts. We've taken the elegant twists and turns of a traditional dance and replicated it in the rings, necklaces and earrings of our newest collection. Triplet opals, pink tourmaline, turquoise and other colourful gemstones have been paired with enamel twists and sparkling topaz gemstones to evoke the spirit and movement of dance.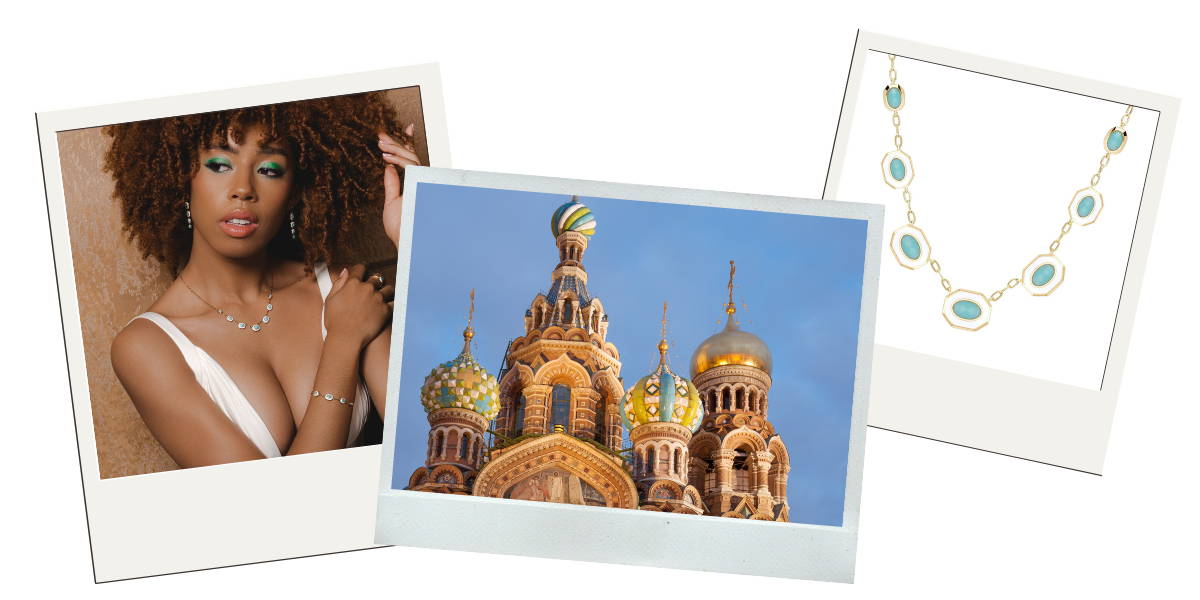 The Siberian Waltz collection
Pieces from our Siberian Waltz collection will instantly give your outfit the pop of colour it needs. All the pieces from this collection are also very versatile and can be worn alone to create a statement or paired with other pieces to create an explosion of colour. Let us transport you to a world with a vibrant mix of untouched scenery and culture with our newest collection!
---