The time has come to pop that all important question, but you just don't know the best way to do it. Finding the words to express your love to the person you want to spend the rest of your life with is hard enough but the added pressure of getting the right location is tough. Proposals need to be perfect and a timeless moment that will be remembered forever. Sometimes we need a little inspiration to help us perfect the most important moments in life. Here are some proposal ideas that your significant other can only say yes to.
Let's start with those who are the ultimate romantics. These people love BIG gestures and want to be blown away with the kind of proposals you see in the movies. You will need plenty of preperation for this one. Seeing as Paris might be out of the question for now it's time to use your imagination. Why not leave them a note to get dressed up (and especially get a manicure) then leave them a trail of clues to follow on a treasure hunt that leads them to you. Finish at a beautiful location whether it be at a fancy restaurant or in a stunning garden location. The thought that goes into it won't be unappreciated so the more surprises the better.
This is for those who love an adventure and the outdoors makes for the perfect location to propose, but this can't just be your average walk in the park it needs to be somewhere completely breathtaking whether it be in a gorgeous woodland location or beside some epic mountains. Go on a hike and set up a gorgeous picnic, sunset makes for the perfect time to ask that important question so make sure you do your research for the best time of day so you get the full effect of what nature has to offer.
This is for the people who don't really like overwhelming gestures. They like things very simple and would prefer to feel comfortable and at ease when making big decisions. Being at home is the perfect place to do this so why not cook them a delicious dinner with a glass of red wine (or two) complete with a candle lit set up. Put up some fairy lights and add a romantic playlist to set the mood. Once dinner is over catch them by surprise by offering to do the dishes as they finish their glass of wine and come back a few moments later to ask them that very important question.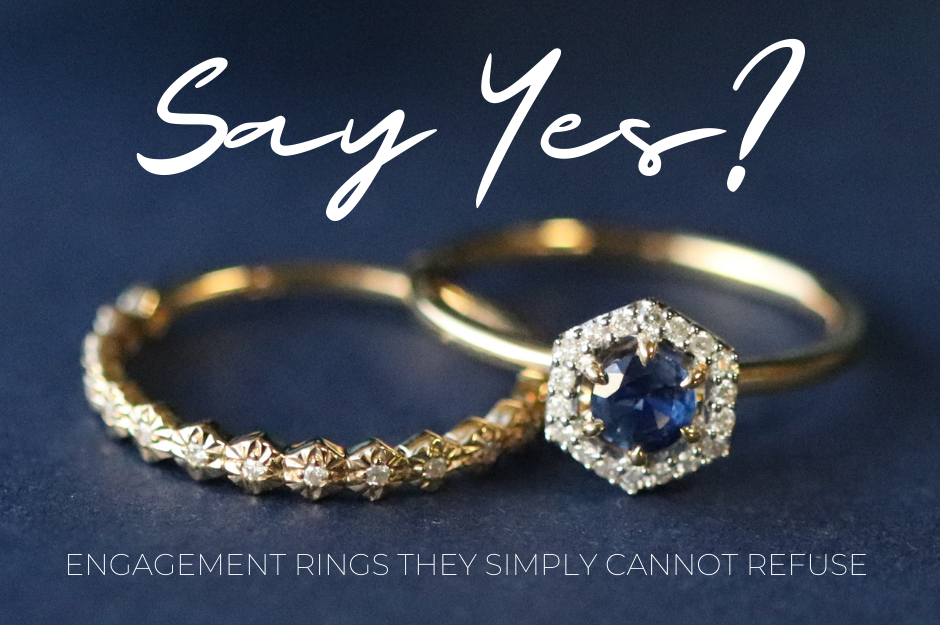 Now you've got your location and a plan it's time to decide on the bling. Our latest collection of engagement rings are proposal perfection. Standing out from tradition the collection brings together vibrant and stunning gemstones with contemporary designs. These engagement rings are guaranteed to impress that special someone. The collection is available in both 9ct and 18ct yellow, white and rose gold with a variety of shapes and unique designs allowing you to pick the right ring that they will be sure to say yes to.
---
---
---