Personalities and Presents?
It's been a tough year so this Christmas will all be about celebrating the friends and family members who have helped us along the way. Why not treat that special person who has helped you through 2020 to some awesome jewellery that's true to their personality and style.
But what type of jewellery will make the perfect Christmas gift and how do you go about choosing the right piece or set? We've crafted a mini guide on how to choose the best jewellery gift based on personality, interests and the style of the special person you are gifting.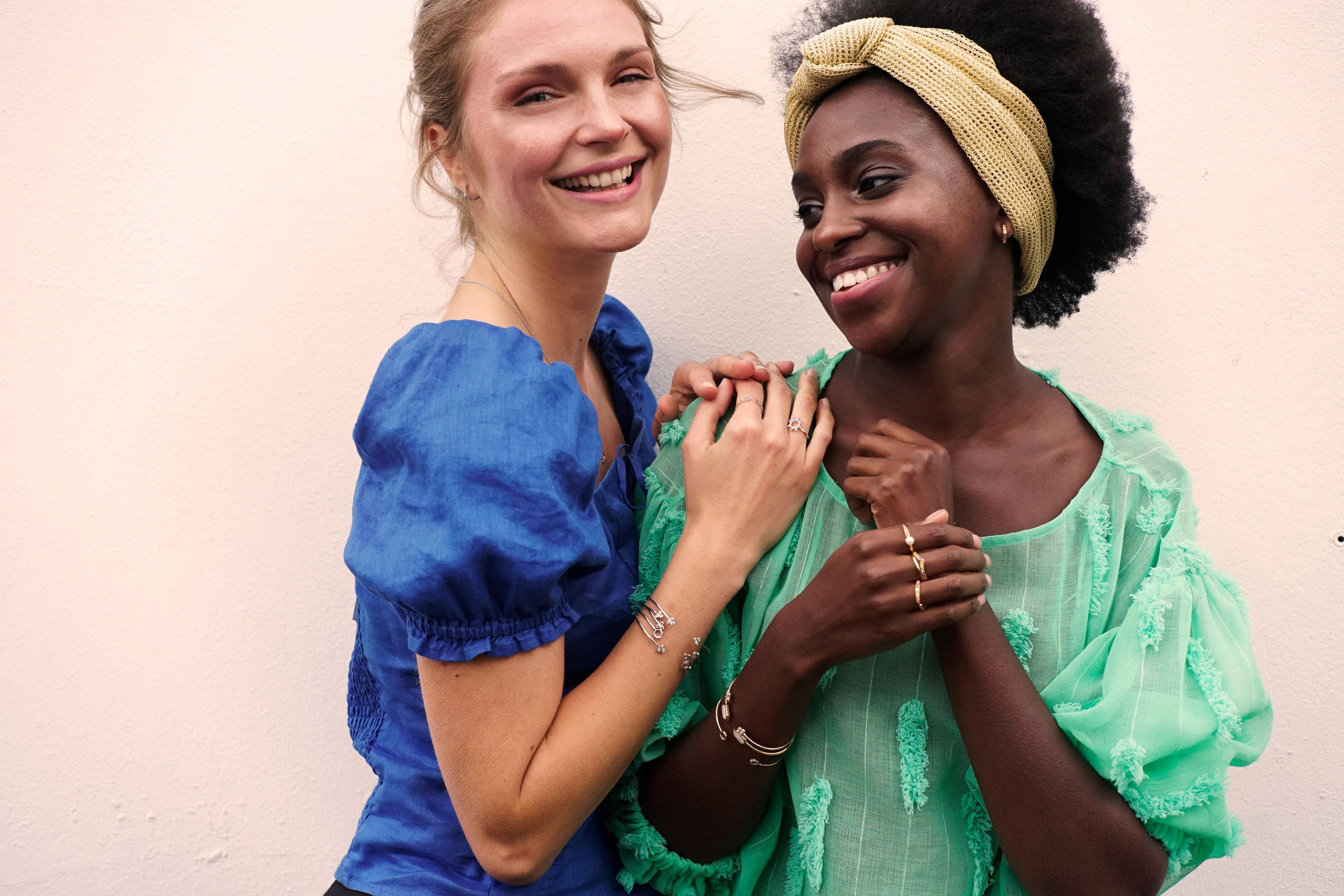 The perfect jewellery gift for the Fun-Lover
At Gemondo we have a range of different collections to suit a variety of personalities. If you are shopping for a fun-loving lady, then you must take a look at our Rainbow Jewellery pieces within our contemporary collection. As fun-loving people often love to be the centre of attention, bright colourful jewellery will go great with their personality (and most likely their wardrobe too). The fun-lover also likes to wear jewellery that catches the eye, so larger-than-life hoops, extravagant rings or dangling necklaces will all make the ideal gift. Below are a few pieces from Gemondo's contemporary collections.
The perfect jewellery for someone who is down to earth
A lot of the jewellery that Gemondo has to offer will make a perfect gift for someone who is down to earth as all of our jewellery is ethically sourced. Someone who has a down to earth personality type will take a deeper meaning from our jewellery because of the ethical element, however, pieces from our O Leaf nature-inspired collection should be where you start to look for gifts. Down to earth people love the world around them and the great outdoors - nature themed jewellery will undeniably complement their personality. When searching for the right jewellery gift for that special someone you should also consider neutral tones such as beige, ocean blue or green and natural shapes that will go well with floral prints.
The perfect jewellery gift for someone who has a classic and elegant style
Someone who has very classic tastes and an elegant personality type is often a traditionalist. They prefer a quiet night in and spending time with the family. A classic elegant is also a little easier to buy gifts for. Simple, elegant jewellery such as minimalist white gold or pearl earrings and necklaces will definitely go down well as a gift. Jewellery from Gemondos' classic and vintage collections were designed with this person in mind. Although it is easy to buy jewellery for the classic elegant person, it is often hard to spot this personality type. The type of furniture in the home, such as classic mantelpieces or an old-school vanity could be a hint.
The best jewellery gift for The Bohemian
The Bohemian likes to go against the current trends, be different and can often be found trolling through thrift shops and car boot sales. So it makes perfect sense to look at our Boho-inspired Jewellery to find the perfect gift. A Bohemian usually also layers jewellery, so when searching for the right jewellery gift, look for stackable bracelets and necklaces that come in sets.
Whether you are shopping for a special friend, family member or something for yourself, we have a range of earrings, bracelets, rings and necklaces to suit all personalities.      
---