This is the season to be jolly! The month of the festivities is upon us and we're not only talking about Christmas. Although December is a quieter month for birthdays, millions of people throughout the world still share the same birth month as the king of all kings himself. Many intellectual, driven and strong women celebrate their birthdays in December such as Judi Dench, Emily Dickinson, Jane Austin and Stacey Abrams.
Despite December being filled with cheer and holly, December babies sometimes get the short end of the stick when it comes to birthday presents (a Christmas and a birthday present combined). However, women born in December are super lucky when it comes to birthstones. December is one of the only months to have 3 different birthstones: Tanzanite, Turquoise, and Zircon.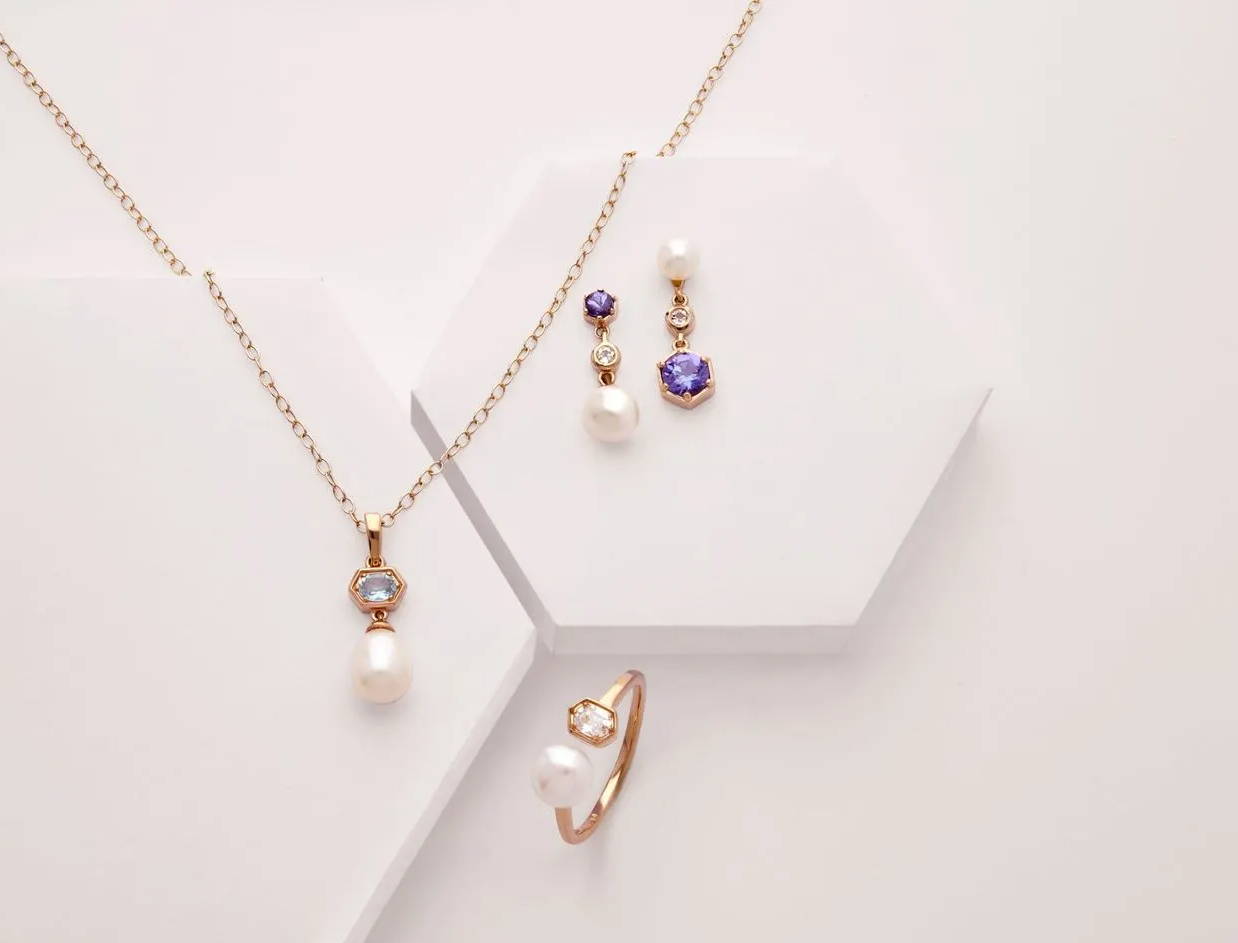 Tanzanite is one of the few gemstones that can only be found in a certain geographic region, Tanzania, and the name of the gemstone reflects that. Not only does the exceptional violet-blue shade of Tanzanite make this a highly sought after gem, but the limited location of where it can be mined also adds the gemstones' demand and value. Compared to other gems, tanzanite is a fairly new. The mining of tanzanite has only been around for about 100 years, however, many people have already associated tanzanite with certain properties and symbols. Commonly referred to as the perception or clarity stone, Tanzanite is believed to keep a level head on those who wear it. Tanzanite gems are also believed to stimulate intuition and help resolve bad situations. Some geologists have even predicted that Tanzanite mines will be empty by 2025 – better get yourself some precious tanzanite jewellery while you still can!
---
Did you know Turquoise is the only gemstone that has colour named after it?
From the Persians to the Egyptians to many cultures throughout the world today, women have loved Turquoise's vibrant blue hue and unique veining for many thousands of years. Also known as the purifications stone, Turquoise has been thought to carry well-being properties and promote tranquility amongst the wearers. Turquoise is also one of the oldest known gemstones and has been in much more than jewellery. Turquoise has even been found carved into ancient royal thrones and daggers.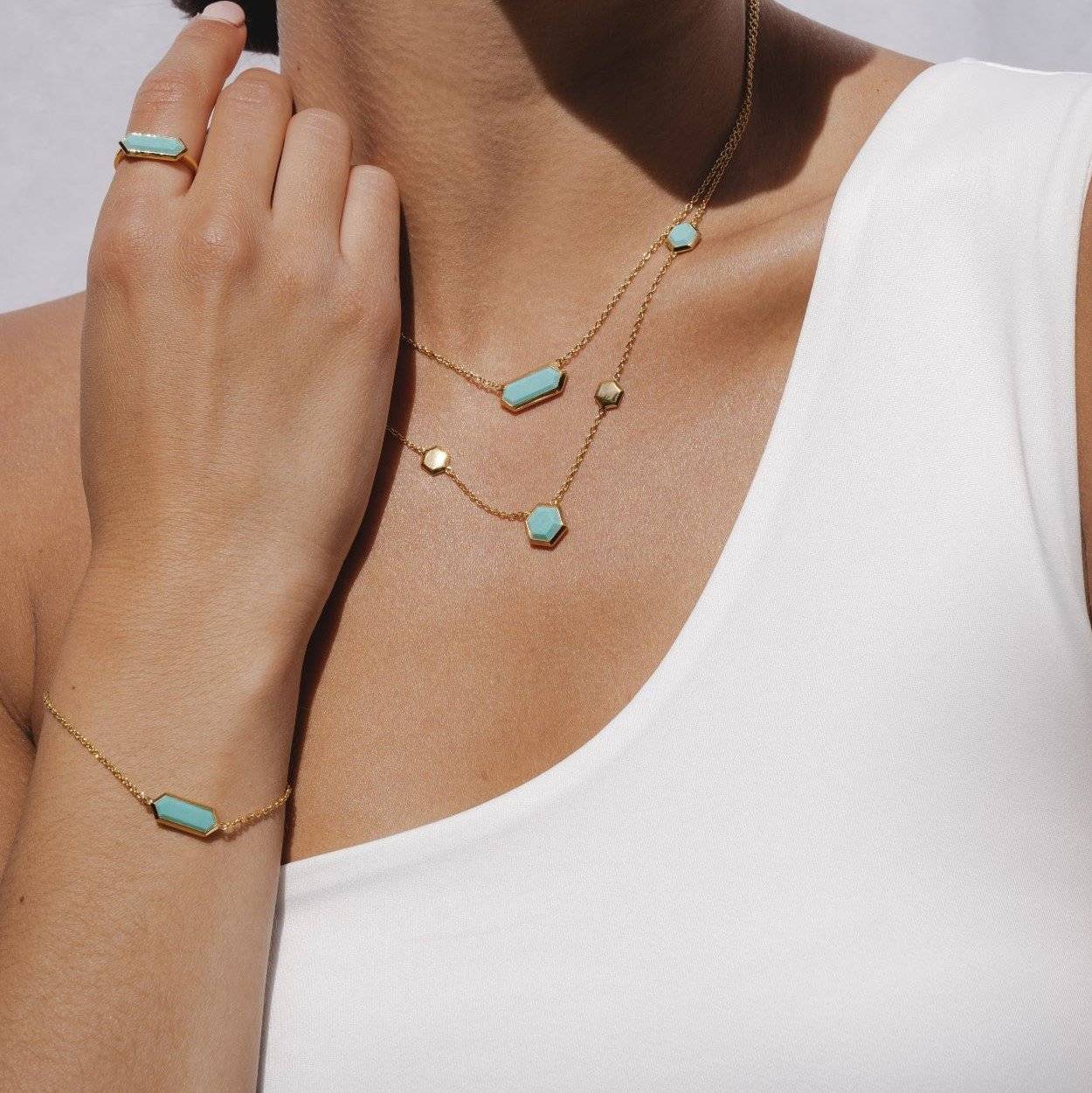 ---
Zircon
The last Gemstone of December is Zircon, a gemstone that is often mistaken for diamond. During the Georgian and Victorian ages, many women believed that zircon scared away evil spirits and helped with sleeping problems. Zircon is also very important in many Hindu subcultures as this gemstone is one of the 9 gems of the navaratna. When worn with other significant gems such as garnet, zircon is believed to bring good health and wealth.
December starts with Sagittarius and then welcomes the Capricorn zodiac sign from December 21st. Both Sagittarius's and Capricorns of December tend to be a lot more joyful and do not get angry as easily. Many studies have even shown people born in December generally have fewer temper tantrums – after all, they are born in a season filled with cheer. Whilst people born in December have many great qualities, December babies are very indecisive and can take forever to settle on something.
If you are a December baby and thinking of treating yourself to some Tanzanite or Turquoise jewellery from Gemondo, you'll probably have a tough time choosing.
The team at Gemondo wish you happy December!
---