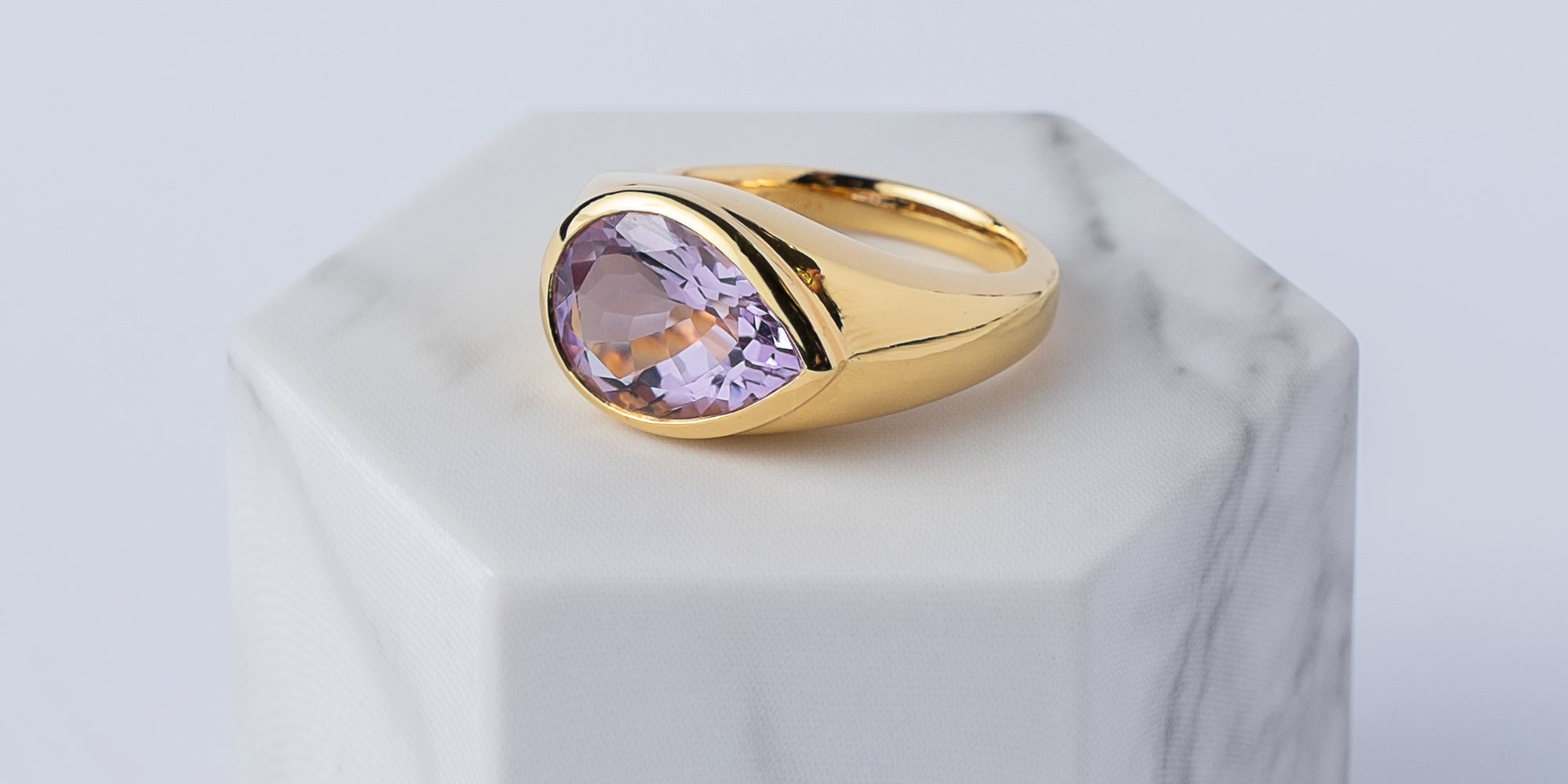 February Birthstone Jewellery

🎄 Limited-Time Offer:
Sparkle Alert! Enjoy 20% Off Selected Jewellery
Automatically applied at checkout
Offer expires 22.12.23

*Discount applied automatically at check out on selected items only*
Shop now
Amethyst: February Birthstone Jewellery
Amethyst is the deep purple gemstone whose colour evokes regal and religious connotations as featured in the Crown Jewels and historical iconic dress. Amethyst gemstones have been thought by some to bring clarity, encourage good business decisions and protect the wearer from evil thoughts.
According to folklore, Greek hosts would use glasses carved from amethyst to disguise their drinks as wine so as to remain sober amongst drunken guests. Amethyst gemstones are symbolic of pisces star signs born between 20th February and 20th March as well as those with February birthdays.